'The Dutch government does not give enough to cyber-security'
Photo: 123RF
Although the Dutch government digital security considers as a priority, there is still too little to invest in it. That is the conclusion of an investigation by the Us Potomac Institute for Policy Studies.
The research was commissioned by the National Coordinator Terrorism and Security, reports The Telegraaf on Monday.
In the Cyber Readiness Index), the researchers the position of the Dutch government in the field of digital security as insufficient. "The netherlands, says that cyber security is a priority, but finances at the same time, the organizations that that policy should be run, not as if they are of strategic importance for the economic well-being or national security", they write.
According to the researchers, is the Dutch approach to cyber security, however, based on a good foundation and a clear vision in regards to the necessary organisations and infrastructure, but lack of financial clout and centralized control.
They got the Dutch cyberveiligheidsbeleid as "partially operational". The sharing of information is the only part of the policy that in the study a large enough.
The Potomac Institute for Policy Studies is an independent think-tank, which researches policy issues in the field of science, engineering and national security.
'Solid performance'
The research report is Tuesday handed over to Patricia Zorko, deputy National Coordinator (NCTV) counter-Terrorism and Security and director of the National Cyber Security Centre (NCSC).
Zorko will also find that more investments are needed, but stresses the conclusion of the researchers that the Netherlands apart from the financial issue is on the right path. "It is still a solid performance that we can with modest resources, however, solid results have reached to the Dutch digital security to keep order."
Ransomware
Cybersecurity is currently a hotly debated topic, given the large-scale attacks with the ransomware Wannacry that are going on. Be on the infected computers files are encrypted, so that they no longer use. Users get the message that they are a ransom to be paid in order to lift the blockade.
NCTV Zorko recommends consumers to ensure that their operating systems and anti-virus programs are updated. Furthermore, it is advisable to take backups and don't click on links or attachments in emails from unknown senders, clicking.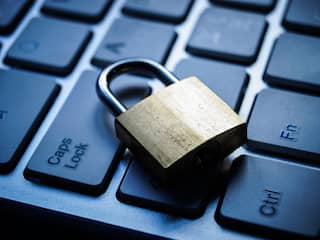 See also:
Number of victims of ransomware WannaCry runs on up to 200,000