Sergio Garcia did on Sunday in the centenary edition of the KLM Open in his name. Wil Besseling was on a shared seventh place, the best in Dutch and the former champion, Joost Luiten finished in the top ten.
Garcia started the final day, when shared with the leader and set up the win safe with a round of 69 strokes (three below a par). With a total of 270 (-18), he continued to be the only eighteen-year-old Dane Nicolai Højgaard a single battle. The way Matt Wallace finished with 15, as the third party.
Callum Shinkwin said after three days of meetings with Garcia in the lead, but with the player out of England, fell to fifth place due to a poor round of 74 (+4).
The 39-year-old Garcia, who on Sunday is definitely not a boring day, had seven birdies and four bogeys, saw sixteen of the tournament on the European Tour. The winner of the Masters in 2017 and is currently no. 43 in the world, but was in a career of more than 450 weeks in the top ten of the world rankings.
Joost Luiten made it to this week's low-putts to get the victory. (Photo: Pro-Shots)
Besseling does one work better than Lose
Luiten hit his final eighteen holes with four birdies and two bogeys at the International Headquarters. With 278 strokes, he finished on ten under par, good for a shared tenth place.
Luiten has won the Dutch tournament on the European Tour in 2013 and 2016. This week, he was playing solid, but with two rounds of 69 strokes (-3), and two rounds of 70 (-2) missed out on a top score to compete for the title.
Besseling insured person is a Sunday, the honorary title of best in the netherlands. The 33-year-old, born in the North of Holland was done by two birdies a round of 70 for a total of 277 strokes (-11), over the four days and shared the seventh place.
Rowin Caron started out well at the KLM Open, with rounds of 68 and 69 of the pass, but it fell in the weekend in some way. With a final round of 73 (+1), it was the Dutch, with 281 strokes (-7) dealt 27.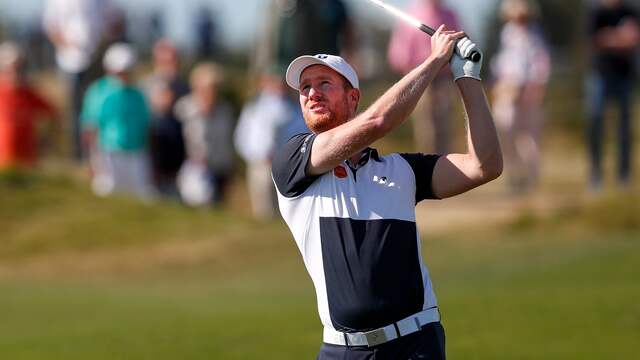 Wil Besseling was the best Dutch rider in the one-hundredth anniversary of the KLM Open. (Photo: Pro-Shots)