Wiegman respects the decision Of the Mountain for the time being, thank
Sarina Wiegman had captain Mandy van den Berg happy with her selection, but the coach has understanding for the decision of the defender at this time to say thank you for the Oranjevrouwen.
"I think it's very unfortunate, but I respect her decision," says Wiegman Tuesday afternoon at OnsOranje.
The 27-year-old Van den Berg reported earlier in the day via social media that they are for the moment not available for the national team, because they have been disappointed about her role during the european CHAMPIONSHIPS in their own country from the previous month.
The captain touched during the for Orange a very successful tournament, its basic place to Stefanie van der Gragt. "I have a heavy had with the unexpected disappointment", says Van den Berg.
"I think you always have things to do and must make choices that make you happy and so that me to decide at this moment a break to take of Orange. A difficult but informed decision."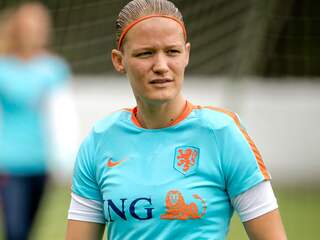 See also:
Captain Van den Berg thanks the time, Oranjevrouwen
Excellent
Wiegman know that Van den Berg a "very tough tournament," had, despite the European title. "She came at a difficult moment in a very bad situation," says the coach.
"But she has really as a great athlete and great human being worn at the european CHAMPIONSHIPS, and partly because it is calmly stayed in the group and we have performed like we have done."
"Now it gives only that they need time to handle everything, because it is quite a blow for Mandy."
Selection
Van den Berg is obviously not in the 23-strong selection of Wiegman for the practice duel with Denmark on 15 september, the first match after the success of EK.
In addition Van den Berg and keepster Loes Geurts, who in mid-August announced to temporarily stop playing football, Wiegman also without the injured Jackie Green, Desiree van Lunteren, Vivianne Miedema and Sari van Veenendaal.
With Players Marjolijn van den Bighelaar and Lize Head and Barbara Lorsheyd (ADO Den Haag) three players make their debut for the Oranjevrouwen.
Foppe de Haan, who at the european CHAMPIONSHIPS and was a member of the technical staff, there will be no more. Wiegman: "We have fantastic cooperation. Peeves is a very wise man and a good trainer. But we knew in advance that the cooperation only for that tournament would be. We are looking for a replacement."
The netherlands take over the following week on Friday from 18: 00 in the sold-out Casa Arena in Horsens in Denmark. The team of Wiegman won last month in the european CHAMPIONSHIP finals with 4-2 of the Danish women. Both teams are in preparation for the world cup qualification.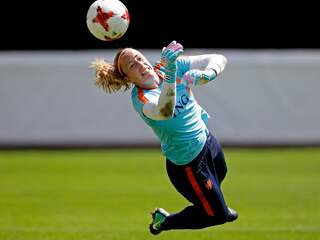 See also:
Doelvrouw Geurts announces preliminary end career
Full selection: Lineth Beerensteyn (Bayern Munich), Marjolijn van den Bighelaar (Ajax), Sheila van den Bulk (Djurgardens IF), Angela Christ (PSV eindhoven), Anouk Dekker (Montpellier), Merel van Dongen (Ajax), Daniëlle van de Donk (Arsenal), Kika van Es (FC Twente), Sisca Folkertsma (Ajax), Stefanie van der Gragt (Ajax), Renate Jansen (FC Twente), Dominique Janssen (Arsenal), Danique Kerkdijk (Bristol City), Lize Cup (Ajax), Vanity Lewerissa (PSV), Barbara Lorsheyd (ADO Den Haag), Lieke Martens (FC Barcelona), Liza van der Most (Ajax), Marthe Munsterman (Everton), Jill Roord (Bayern Munich), Shanice van de Sanden (Olympique Lyon), Sherida Pointed (FC Twente) and Kelly Seaman (Ajax).