in the vicinity

Video
How far the White house should go to identify, the op-ed author?
Pence slams 'un-American' anonymous New York Times op-ed as a trump card calls meetings to examine its author.
You are in denial.
A lot of them. About a lot of things.
A variety of government officials "refuse" you wrote the anonymous op-ed in The New York Times, the bubbles will President Trump.
Leading government officials, from the White house chief of staff John Kelly-Secretary of defense James Mattis denied a number of things that you allegedly said and done in Bob Woodward in his new book.
The White house denies that a variety of things, Omarosa Manigault Newman said in her book about Mr. Trump.
Rep. Chris Collins, R-NY, denies he engaged in insider trading and entered a plea of not guilty.
Rep. Duncan Hunter Jr., R-Calif., he denies miss campaign Fund needs.
Rep. Keith Ellison, D-Minn., denies he physically abused a former girlfriend.
Rep. Jim Jordan, R-Ohio, denies he knew nothing about sexual abuse when he served as an assistant wrestling coach at Ohio State in the 1980s and 1990s.
Senate Judiciary Committee Chairman Chuck Grassley, R-Iowa, denies democratic claims that he was unreasonable about the production of documents and rush to confirm Supreme Court nominee Brett Kavanaugh.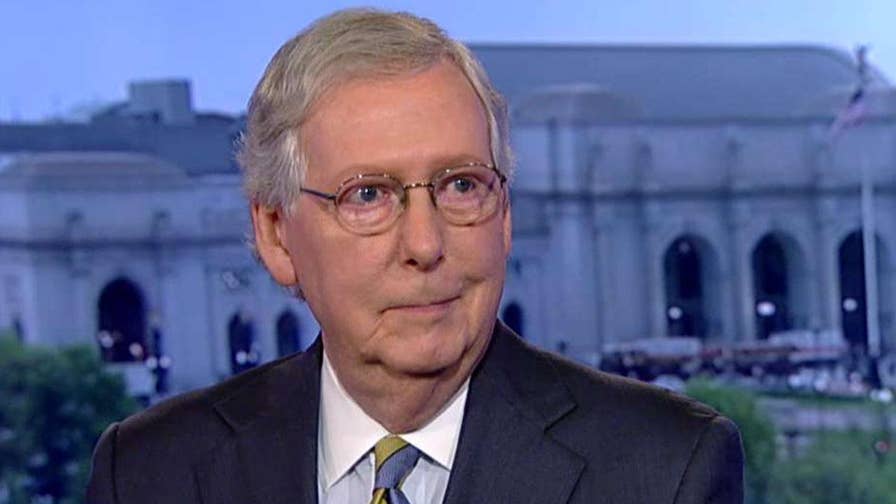 Both Senate Majority Leader Mitch McConnell, R-Ky., and the speaker of the house of representatives Paul Ryan, R-Wis., will deny there is a government shutdown in October – despite the repeated machinations of President trump, on the contrary.
During an appearance on Fox News with Bret Baier, McConnell said there was "no chance of a government shutdown." If Baier requested, the Kentucky Republican replied: "zero."
"We have a very good agreement with the President," said Ryan after a two chamber system, the GOP leadership trump last week's meeting with Lord of the spending bills.
Many find that difficult, given the President a shutdown over funding for his border wall threatens.
Respectfully, asked the speaker, if the political vibration only reflects how this President rolls.
"Yep!", Ryan, drawing gales of laughter from the press corps responded. "We are confident that the understanding will stick."
Some Republicans deny that a "blue wave" could be on the way in the midterm elections.
Democrats, who are trained ostensibly in political disaster of 1994, denied that a red wave lurked in the 2010 midterms.
Some Democrats deny that the economy is buzzing along, in an effort to gaslight trump.
Many conservatives deny the climate change.
A number of Democratic senators interested in running for President in the year 2020. It may even be, to Trump that Republican primary Challenger. But so far, everyone denies doing.
Many house Democrats deny that you are running for speakers. Or minority leader. Or minority whip. It all hinges on which side wins the house this fall. People positioning themselves for a bid. But most would deny that they were running against house Minority Leader Nancy Pelosi, D-Calif., or Minority whip Steny Hoyer, D-Md.
House Majority Leader Kevin McCarthy, R-Calif., is the speakership eyeing. House Majority Whip Steve Scalise, R-La. he downright the challenge for McCarthy can deny. But Scalise, the positioning of the self is certainly for something.
Denial is Central to the policy. They help politicians to weather the storm and buy time. Certainly, denials are not relevant, because the politicians want the public to digest and process their transgressions. However, many times, politicians deny things, because, well, they are simply not true. Political opponents and hired guns sling mud and cast aspersions, sometimes zusammenbrauend things out of whole cloth.
There's a reason why Twitter Alex Jones banned a few days ago.
Denial happens a lot in politics. It begins, as the public and the pesky press corps have any questions. Denial also happens because people are involved. People deny things. To find great political leaders, despite their political skills, you can't control the bad things around you. So, you are thrust in the denial. Or they have built their reputation on not taking guff from anyone. So, you are going to deny the bad things, even if they are true. You will develop a intolerance, into bad verse. Finally, they are the ones that supposedly have the answers. Admit defeat or failure is the last thing anyone wants to accept in their political leaders.
Some politicians are in denial due to self-overestimation. Most people that wade into politics and public service are flowers no wall. You are creators. Changers. The characters in the plot. You have slipped in front of a million jams. So you deny it and wiggle free again.
Or, perhaps, the accusations and insinuations, or even criminal accusations are not true.
Maginault Newman leveled some pretty serious accusations against the President. But, it is not known for its credibility. On the other hand, most of the representatives of the government, which is to say that you don't pen the op-ed to boast a lot of credibility. Chris Collins and Duncan Hunter Jr, you will receive a test version. Maybe you have done nothing wrong. We will find out for you. It's hard for Jim Jordan, to prove that he does not know something, what, three decades ago. And Keith Ellison is defending himself against an alleged video that no one has seen.
The truth always does win, after all.
This means that politicians regularly find themselves in the defense against the "slanderous" accusations, some of which are wrong. These accusations are designed to project a character in a bad light. And, even if the claim is not true, the majority of Americans are willing to pay to know close enough attention to what someone was charged with, and whether or not the charge is proved or disproved. The voters know that only the touch of the dispute is to be followed by certain public figures.
This may be unfair. But the public life and politics.
And not to deny it.
Capitol attitude is a weekly column by members of the Fox News Capitol Hill team. Your article, you take in the halls of Congress, and they cover the spectrum of political topics, presented, discussed and voted on.