Basketball
Westbrook matches 41st 'triple double' NBA-record Robertson from 1962
Photo: Oklahoma City Thunder
Russell Westbrook has Tuesday evening (local time) with his 41st 'triple-double' for Oklahoma City Thunder in the regular NBA season, the record of Oscar Robertson from the season 1961/1962 matched.
The point guard won against Milwaukee Bucks again in the double digits in the three main categories: 12 points, 13 rebounds and 13 assists.
"It was a special evening that I will not soon be forgotten," responded Westbrook, who significantly contributed in the victory of 110-79 on the Bucks. "I am honored, especially because it is in Oklahoma City happened, for our own fans."
Westbrook played in the Chesapeake Energy Arena in Oklahoma City, only 27 minutes against the Bucks. Thursday he gets the chance to set the record of Robertson, who are the record established in the service of the Cincinnati Royals, to improve. Oklahoma City will be playing against Memphis Grizzlies.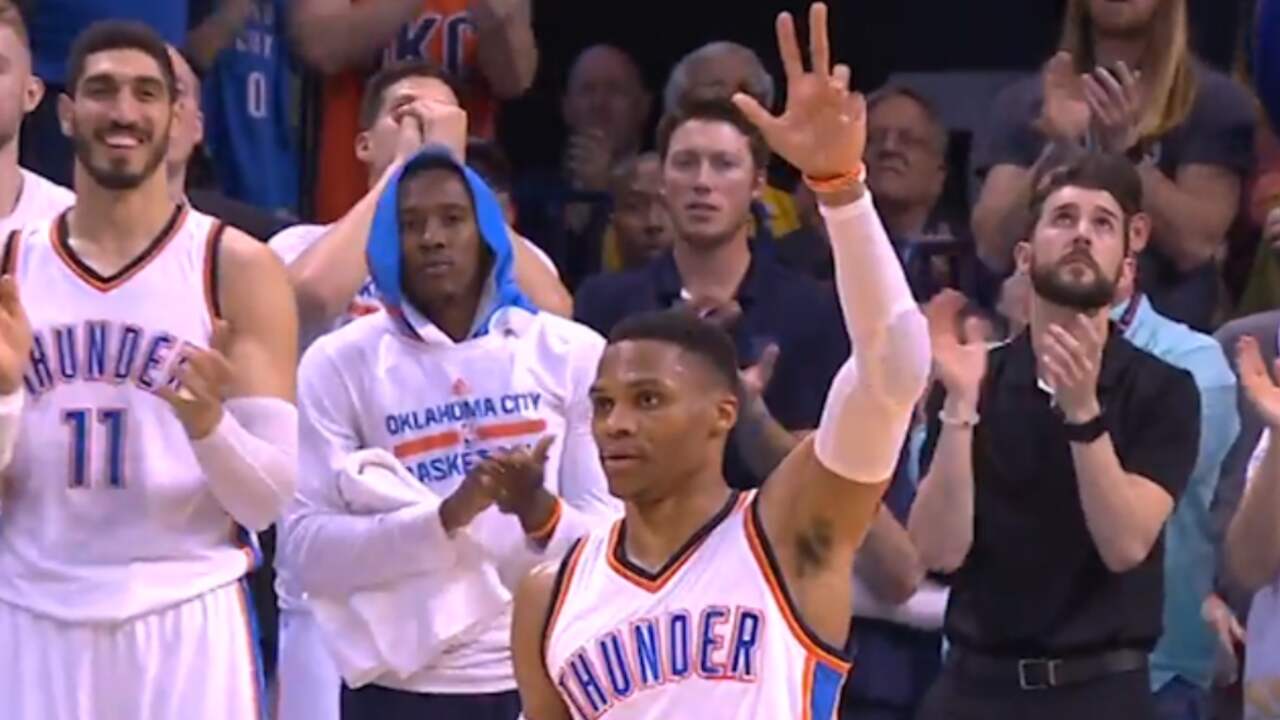 Russell Westbrook equals record with 41st 'Triple-Double'
Golden State
Golden State Warriors posted against Minnesota Miss his 64th win of the season. It was 121-107 with Klay Thompson as the top scorer for the Warriors. He made 41 points.
Defending champion Cleveland Cavaliers calculated with the Orlando Magic: 122-102. Kevin Love was good for 28 points. All-star LeBron James delivered a triple-double: 18 points, 11 rebounds and 11 assists.
San Antonio Spurs had an extension need to win Memphis Grizzlies: 95-89. Kawhi Leonard was brilliant for the Spurs with 32 points.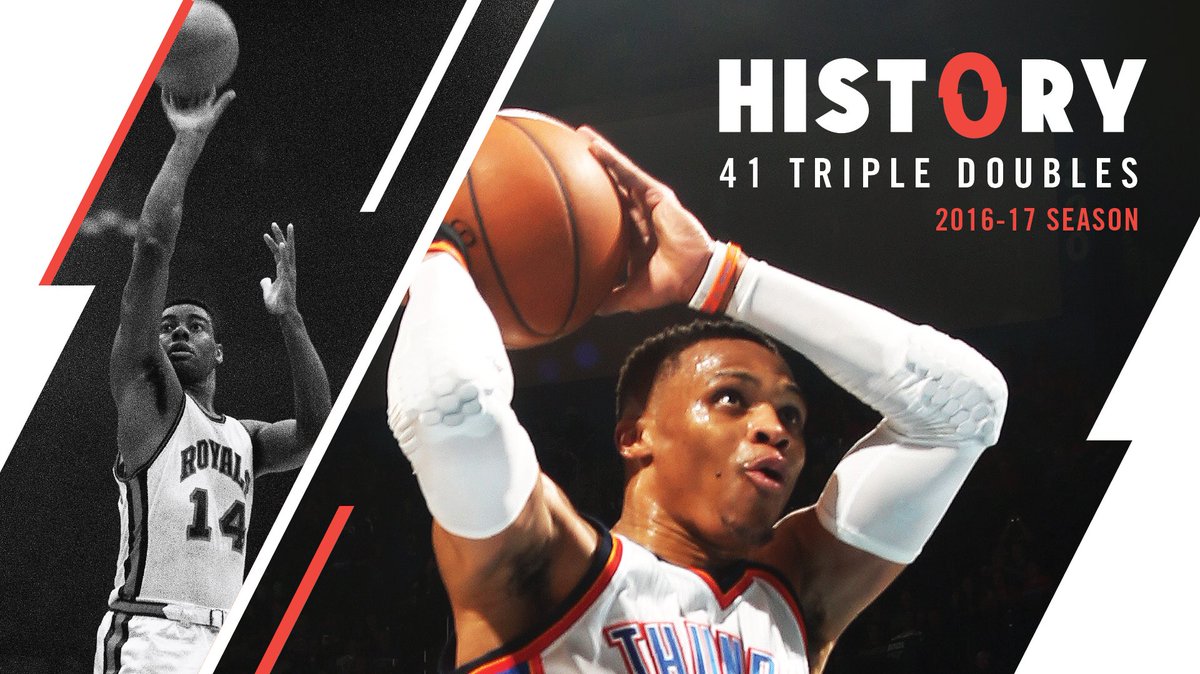 #0 joins Big O as the only two players in NBA history to record 41 TDs in a season. Recognize #hist0ry
Avatar


Author
okcthunder
Time of placing
01:31 – 05 april 2017