Football
Welsh club break world record for Ajax with 27th victory in a row
Photo: ProShots
The New Saints from Wales has Friday set a world record of Ajax is broken. The tenfold champion of Wales recorded at Cefn Druids the 27th victory in a row (0-2).
Thus, it exceeded The New Saints to the record number of victories of the 'golden' Ajax the season 1971/1972, among others, with Johan Cruyff in the team.
Earlier this year surpassed the Scottish club East Kilbride all the series of 26 victories of the Amsterdam team. Because East Kilbride is not at the highest level, but in the fifth class of Scotland, the record was not recognized by Guinness World Records.
The performance of the semiprofs got a lot of attention and was by Ajax symbolically rewarded with 27 crates of beer.
The New Saints earned Friday, however, a place in the famous recordoverzicht of Guinness. In his own country of course the unbeatable team onbedreigd on a title.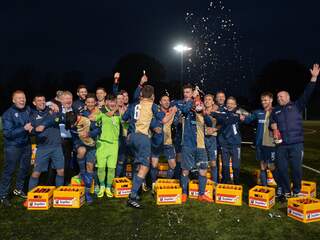 See also:
Ajax gives East Kilbride 27 crates of beer after breaking record