FILE: Rep. Maxine Waters, D-Calif., on Sunday, the meeting with the Russian President Putin was critical of President Trump.
(AP)
Rep. Maxine Waters, D-Calif., on Sunday, President Trump criticized the meeting last week with Russian President Putin, and called the former "apprentice" star "Putin's apprentice."
Waters, who was on MSNBC ' s "I AM Joy", said she was surprised by the amount of criticism of the President.
"In fact, for months I've tried to tell the American public that this President is dangerous [and] that he is in bed with Putin," water told host joy Reid. "Do not forget that this President may not borrow money in the United States of any bank. This President is with a view to Russia for his new money, financial Playground."
Waters accuses Trump and his former allies in the campaign—or as they called it the "Kremlin clans"of lift with some form of an agreement with Putin US sanctions against Russia in exchange for the help in the 2016 presidential elections.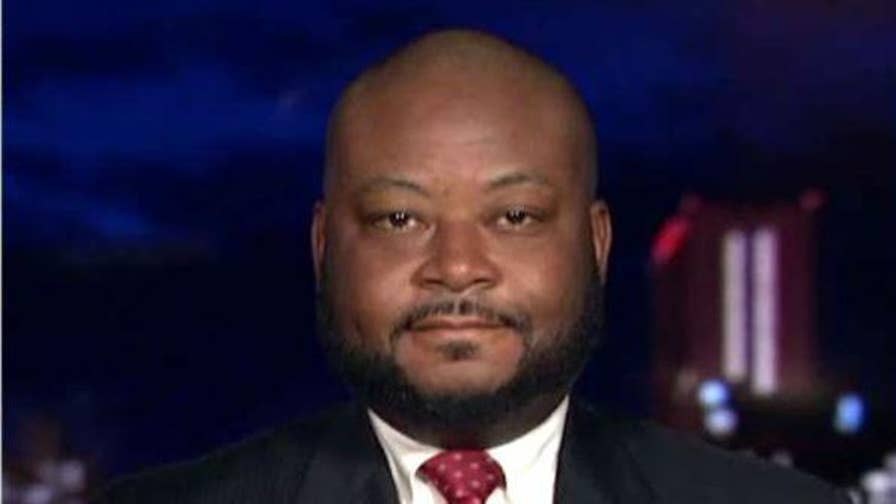 "This President, I think, has promised him (Putin) that, as soon as he was elected, he would be the sanctions lifted," she said, later adding, "I think he is Putin's apprentice. He was under its influence for a long time now."
Water will be challenged to take their Republican colleagues "to dinner, to take serious measures" against Trump in the form of protest, suggesting that they demonstrate in front of the White house or refuse to visit a state.
Water is a long-standing opponent of the Trump, consistently referring to him as an illegitimate President and has repeatedly called for his impeachment.
The U.S. representative who served, came for almost three decades, recently under fire from Republicans and Democrats alike, after they called the Americans to the public "push-back" against the members of the Trump administration over its immigration policy.
The water refused to back down from their position.
"I was blessed with courage. And I was blessed with the kind of strength that do not allow to let myself be intimidated by the likes of Donald Trump," Waters told MSNBC at the time. "Let him call me whatever he wants to call me. Let him say what he wants to say. He's not going to stop me."
Gerren Keith Gaynor is a Homepage Editor at Fox News. Follow him on Twitter @MrGerrenalist.