Football
Vietnamese football federation shares a hard punishment after 'penaltyprotest'
The Vietnamese football federation (VFF) on Wednesday harsh penalties handed out to two players and a coach at the club Long An FC, that Sunday in the competitieduel with Ho Chi Minh City on striking manner protested against a late penalty kick.
Goalkeeper Nguyen Minh Nhut and captain Huynh Quang Thanh Long An are suspended for two years by the VFF, while coach Ngo Quang Sang and chairman Vo Thanh Nhiem punished with an exclusion of three years.
"They are punished because they are the competition have disturbed the decision of the referee is not respected and because they damage have caused to the reputation and honour of the VFF", reports the Vietnamese bond in a statement.
Long An was Sunday in the game at the highest level in the ninetieth minute in a 2-2 position a dubious penalty against. The players of the visitors were furious at the referee and made that clear brands.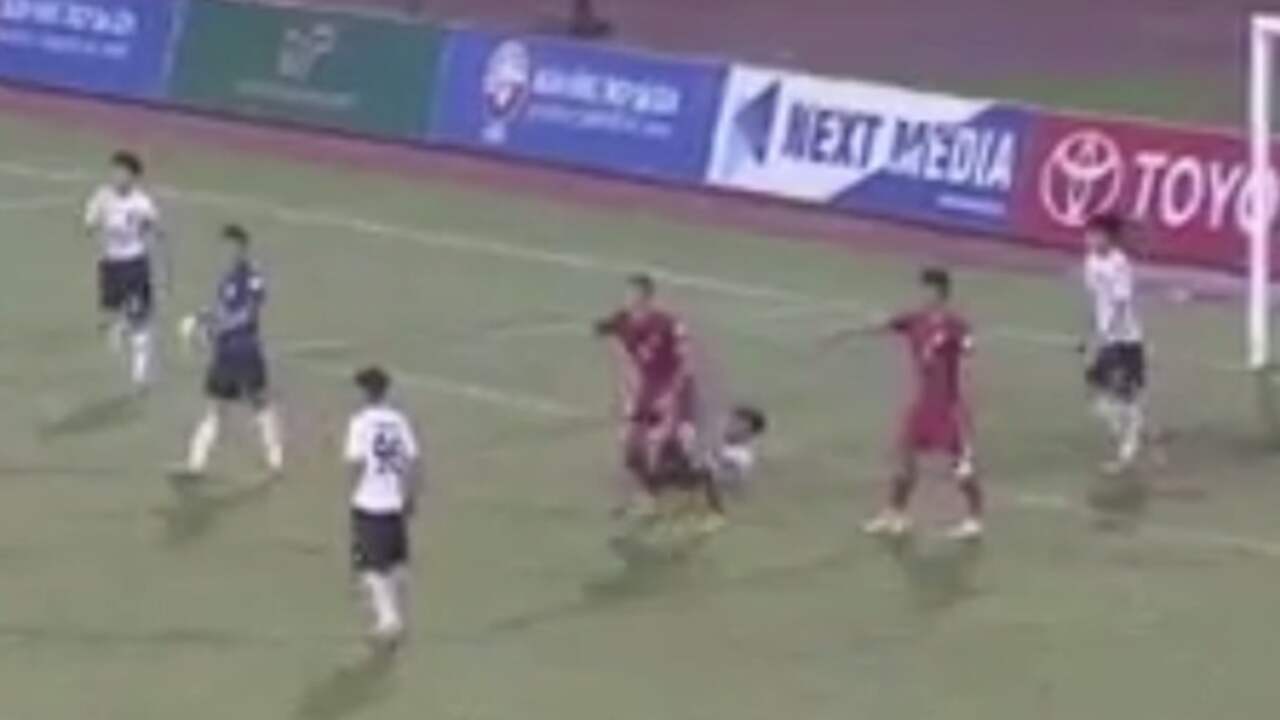 Vietnamese football team no longer makes sense after the penalty kick against
Goalkeeper Minh Nhut turned from protest to at the time the penalty was taken and the whole team refused to have anything to do, so Ho Chi Minh City in injury time resulted to a 5-2 victory.
Long An is after six rounds, the fourteenth and last in the Vietnamese V-League 1 with four points. Ho Chi Minh City is the number eight with three points more.