Shanina Shaik, here in 2014, Fox has News about leaving her native Australia for New York City at the age of 17, dealing with discrimination, and why they are not at home in the temptation.
(Getty Images)
In 2008, when she was 17, Shanina Shaik ended up as runner-up on the Australian reality TV series "Make Me a Supermodel" — but her rise to stardom was one with a lot of bumps and curves.
The 27-year-old Australian stunner, whose father is Pakistani and her mother is of Lithuanian origin, said she was often bullied as a child for her "ethnically ambiguous" roles. And while a career in the fast moving fashion world seemed promising, Shaik claimed they had trouble finding the book of jobs in a sector that seemed far from diverse.
Shaik spoke to Fox News about leaving her native Australia for New York City at the age of 17, dealing with discrimination, and why they are not at home in the temptation.
close

Video
Shanina Shaik ' s Workout Regime is Really paying Off
Australian model Shanina Shaik says FNM how she keeps in tip-tip shape for her demanding (and skimpy) and runway shows.
Fox News: "What were some of the sacrifices you had to make early on to make it as a model?
Shanina Shaik: I moved to New York when I was 17. I didn't finish high school in Australia. That was a big decision for me to make, but I knew that I wanted to try modeling. I also knew that great things could happen for me. So it was certainly a huge risk for me to make. Especially to be away from my family. I had to travel to Australia by myself and I was alone most of the time, without someone to look after me.
I had no family or friends when I moved to the united States. Even to this day, it can be really hard. When it came time for my wedding, it was difficult for me to prepare, without my mother or my family with me to enjoy that moment. Luckily I have great friends who have supported me along the way. And even the relationship I have with my husband. My work may take me away from him for a long time. I'm still sacrifices for my work.
Fox News: Was it difficult to be different than the typical blonde, blue-eyed model?
Shaik: Oh, sure. Especially when I started my career in Australia. I didn't look like the typical Australian beach girl with blonde hair. I had to move to New York to get a job. And sometimes I didn't fit into a category to watch. I was non-White, I was black, I was not Asian. But at the same time, that is what makes my look so unique. And in that sense, it has helped me to be reserved for other functions. But certainly, there were moments that I just can't for the jobs that I wanted. Rejection is really hard to deal with in our industry.
View this post on Instagram
No LIME emoji ?? ?
Fox News: growing up, how did you overcome bullying?
Shaik: to be Honest, anyone can be bullied. It doesn't matter your skin color or your physical appearance. Growing up I was bullied to the point where I was cutting class and my grades were failed. I didn't have the courage to stand up to my mother. When it came to my mental health, I was not in a good place.
I urge people today that if they are bullied in any way, tell someone. There is always help out there and it is nothing to be ashamed about. I think that is what I was more afraid of being embarrassed. But fortunately, my mother did help me through the process.
Fox News: the fashion world is becoming more diverse?
Shaik: I definitely think that the fashion industry has come a long way from the last eight years or so. It is more diverse in terms of editorials, campaigns and covers. Over time, I think it's going to be better and better. I would like to see more mixed girls on the cover like I do *laughs*, because the world is so rich, amazing and beautiful. But we're in the good direction. And I'm so grateful, because it was not of that seven, eight years ago.
View this post on Instagram
Fox News: How do you avoid the temptations of that model?
Shaik: I've been modeling for a very long time at this point, so I think that those scenes are not really something for me *laughs*. You have to find moderation. There is always a time and a place to have fun… But the work always comes first. And I love my sleep. *laughs*.
Fox News: can you describe that moment when you first walked the Victoria's Secret fashion show?
Shaik: I was very happy. It was always a dream of mine to walk in Victoria's Secret. It was always a goal of mine from the moment I came to New York City. I remembered the huge smile I wore on that job. I was totally in the clouds. And my mother was there! So just go to the track and see my mother from Australia cheering me on, it was one of the most special moments in my life.
Fox News: What is married life like for you with DJ Ruckus?
Shaik: It is all good. We travel a lot and we can't see each other as much as we would like. But, we just got back from a vacation of three weeks in Europe, which is great just being together. I think it's great that we can live both of our lives separately, but also come back together and miss each other.
View this post on Instagram
Fox News: Why you went back to reality TV for a show like 'Model Squad?
Shaik: I was really glad this project came along because I think everyone has an idea of what modeling is. Everyone thinks that it is a very glamorous life. But I wanted to show an audience what it really takes to make a model of a name for themselves. We really do a lot of difficult times in our lives and in one way or another, we have to have a sense of normalcy in our lives.
We don't always have our families and we must constantly continue to work to really succeed. There is not really much time to take a break. So I think it's great that this show will really give them an idea of what our job is really fun.
close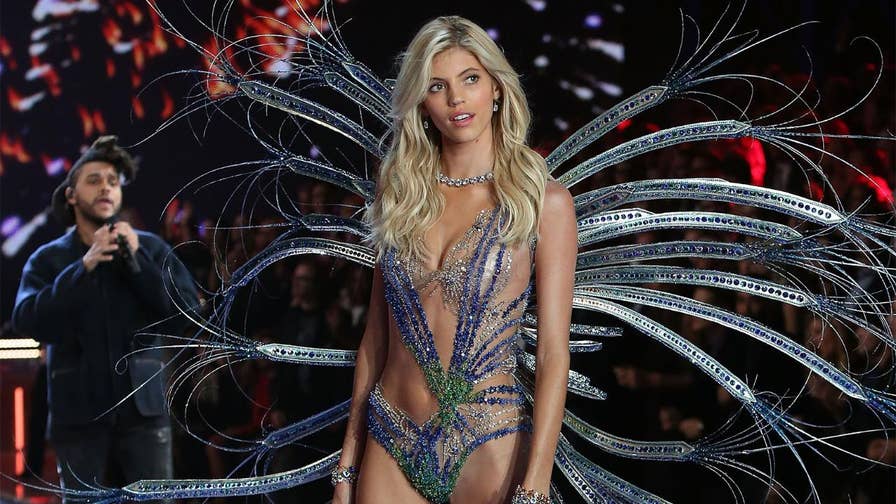 Video
Victoria's Secret model Devon Windsor tells all about the Model 'Squad'
Victoria's Secret model Devon Windsor explains why they decided to join E!'s new docu-series 'Model Squad.