Verhoeven is fighting in december against Ben Saddik to world title
Kickbokser Rico Verhoeven fight at the end of this year against the Belgian Moroccan Jamal Ben Saddik for the world championship in the heavyweight, so has profbond Glory Wednesday announced.
The exact date and location of the fight are not yet determined, but it will in any case in december and somewhere in the Netherlands.
Verhoeven is reigning world champion. The 28-year-old Dutchman was in march challenged by the two-year-younger Ben Saddik, who at that time just the Brazilian Guto Innocente had defeated. Verhoeven did not hesitate, ran to the ring and took the challenge with great joy. He added that Ben Saddik is not a party for him.
The fight was initially planned for may planned, but due to injury had Ben Saddik cancel. In december so it will still lead to a confrontation.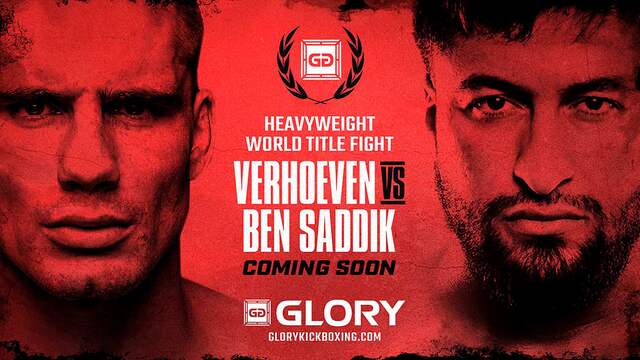 Knock-out
Incidentally, " Ben Saddik Verhoeven once already defeated. On his debut in 2011 he beat the Dutchman, who was also at the beginning of his career was, knock-out. In the years that followed grew Verhoeven is one of the best kickboksers in the world.
Ben Saddik is with (2.05 meters) are slightly larger than Verhoeven (1,96). Moreover, it weighs 'The Goliath', as his nickname is, less than 136 pounds. Verhoeven is almost twenty pounds lighter.
His injury was Ben Saddik a few months on the side. The final battle of Verhoeven dates back to may when he was in Den Bosch was too strong for the Dutch Moroccan Ismael Lazaar.
For Verhoeven, it is still a rematch against Badr on the program, but that will still take some time. The Dutch Moroccan, is currently in prison because of maltreatment. In december 2016, were Verhoeven and Hari for the first compared to each other and then won Verhoeven because Hari is injured to resist.