Darts
Van Gerwen notice that the tank is empty after heavy period
Photo: ProShots
Michael van Gerwen thinks that his heavy tournament schedule of the last few weeks, him this past weekend took in the Champions League of Darts.
"Maybe it was the tank empty, I know I can do better than this," said Van Gerwen Sunday after his defeat against Phil Taylor (11-5) in the final of the new tournament.
The 27-year-old Dutchman was very successful in the last four weeks with toernooizeges at the Perth Masters, the PDC European Darts Trophy, PDC European Darts Grand Prix and the PDPA Players Championship in Barnsley.
In the Champions League of Darts in Cardiff lost to Van Gerwen in the group stage all of Taylor (10-4) and de Brabander, was also in the finals are clearly the lesser of 'The Power'.
"Phil was the better darts player, he has all of his matches this weekend won, so all credit to him. You can not always win, but hopefully I can in the upcoming tournaments again some beautiful things to show. I grab Phil called back."
"I feel fantastic, but I am a bit disappointed in myself about what I in this tournament have shown. I got some needed rest."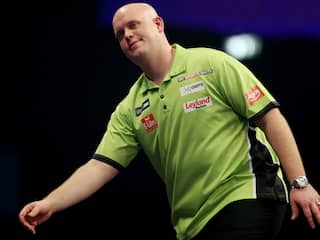 See also:
Van Gerwen loses to Taylor in the final of Champions League of Darts
Energy level
Taylor was very happy with his overall victory at the first PDC tournament ever which was fully broadcast by the BBC.
"I was worried about my energy level in the finals, but everything seemed to be exactly in its place to fall. This is fantastic, I am very happy."
Taylor also saw that Van Gerwen might be what was tired in the final battle. "Michael is great, he has lately gained everything. But I think he's going to a lot of tournaments to play. He can do much better than what he showed."