Darts
Van Gerwen misses sharpness in the Premier League against Lewis after flu
Michael van Gerwen was annoyed Thursday after the end of his duel with Adrian Lewis (6-6) in the Premier League that the sharpness was lacking in his game.
"I have mixed feelings after this race. I had opportunities to profit, but he also. Ultimately, we should both not complain with the result," said Van Gerwen after the end of the contest in Brighton, compared to Sky Sports.
"In the last days I felt not so good and I had the flu. That are things that happen, but the matches go by. I played not bad, because I was still 104 on average per turn. Nevertheless, lacked the sharpness though. I can only myself to blame."
The world champion is in spite of the equal game, still leading the pack in the Premier League. He won two matches and played two times the same.
"I had rather be eight points had now, but at least I haven't lost. I'm still at the top, that is the most important," said the world champion.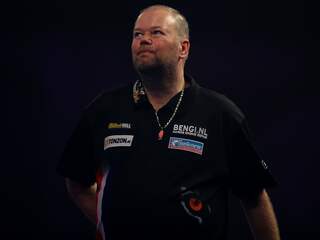 See also:
Van Barneveld and Van Gerwen equal, first Premier League points Klaasen
Wade
Van Gerwen threw two weeks ago, two times a negendarter in the qualifier for the UK Open. Against Lewis, he was again close to a negendarter.
"Almost doesn't count. My game was rusty. I had two in the qualifiers for the UK Open, but that is not the same as in the Premier League. I received no prize money for that," laughs Van Gerwen.
Next week plays Van Gerwen against James Wade, world champion Gary Anderson in Brighton on a draw held: 6-6.
"The pressure will be next week at James Wade. He will be in the top four, there to remain, but that is also true for me. There is no time to relax in the Premier League."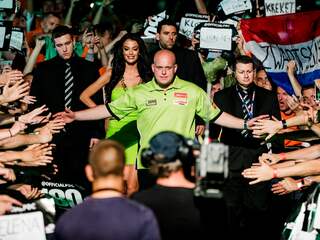 See also:
Summary: Results and program Premier League Darts