Van der Vaart does not understand why he is not in the selection Midtjylland is
Photo: Getty Images
To his own misunderstanding belongs to Rafael van der Vaart, not to the clash of FC Midtjylland. While his team mates to the island of Cyprus travelled for the play-offs of the Europa League against Apollon Limassol, trains, the old hand with the second team.
"I am already for a longer time fully fit. There is nothing wrong with my condition," says the 34-year-old Van der Vaart in Ekstrabladet.
The 109-fold international of Orange do not know why coach Jess Thorup has passed for the contest on Cyprus. "You must not ask me why I'm not in the selection. I think every day on the training evidence."
"I'm here to play football and don't understand why I'm not in the selection. The only thing that I can do now is me one hundred percent committed to the beloftenploeg, I train here with a few good players and we have fun."
Van der Vaart doesn't think at the end of his career. "I still have much to give. But for others to tell you why I'm not with the first team can train."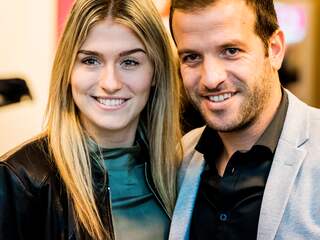 See also:
Daughter of Estavana Polman and Rafael van der Vaart born
Startup problems
With a monthly salary of 650,000 Danish krone (more than 85,000 euros) is Van der Vaart the bestbetaalde player of Midtjylland. In his first season in Denmark played the midfielder, partly due to injuries, only fifteen matches played (two goals). His contract runs for another year.
Claus Steinlein, technical director of the Danish club, responding in Ekstrabladet on the situation of the old hand. "It is not very much different than the last time. He is currently not good enough to be part of the team."
"The coach sets the selection together and has assessed that Rafael is not needed. He had in preparation some startup problems due to injury and is also a few days stayed home when he became a father."
"The last games in the reserves he showed good things," says Steinlein. "So I hope he can find the technical staff to convince."
See also:
Van der Vaart refutes criticism Midtjylland-coach on 'vedettegedrag'