Van Bronckhorst will see that confidence the Team has grown after championship
Photo: ProShots
Feyenoord-trainer Giovanni van Bronckhorst was the Saturday after the end of the with a 10-1 win duel at Wells satisfied about the level of his players.
"You know that you have a lot on the half of the opponent," said Van Bronckhorst on the website of the club. "It is important to be on the good time going deep and a good interaction to have with the outside players. That we have done well."
The champion put in his second practice game in preparation for the new season, double figures on the scoreboard, thanks to four goals from Michiel Kramer. Also rookies Kevin Diks and Jean-Paul Boëtius came to scoring.
Van Bronckhorst notice that the confidence in the team has grown after last season. "I see the way the boys came back after the holidays, how they train and how they are on the field. Moreover, the new guys are good."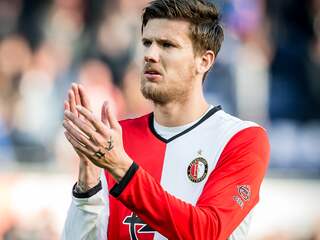 See also:
Feyenoord thanks to four goals Kramer in double figures against Wells
Nouri
The players of Feyenoord came into the Pits onto the field in a shirt with a message of support to Abdelhak Nouri. After 34 minutes, the match was also briefly halted to applaud the midfield of Ajax.
Van Bronckhorst: "We wanted to on behalf of the Club along with Wells to give a signal to Nouri, to his family and to Ajax to show that they are not alone."
The selection of the Team now travels to the Austrian Schruns for a training camp. On July 22, play the Rotterdammers a practice game against SC Freiburg.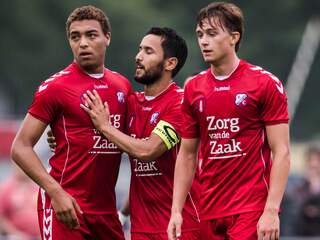 See also:
Overview: training duels Eredivisieclubs in preparation