Darts
Van Barneveld and Van Gerwen to semi-final world cup of darts
Photo: Getty Images
Raymond van Barneveld and Michael van Gerwen have Friday in London, both set for the semi-finals of the world cup of darts. Van Barneveld defeated his arch-nemesis Phil Taylor with 5-3, and Van Gerwen was 5-1 too strong for Daryl Gurney.
In the last four to take Van Gerwen (27) and Van Barneveld (49) the Sunday on new year's day against each other.
Van Barneveld and Taylor were pretty well matched. The Hagenaar took a 3-1 lead in sets, but the hexadecimal world champion stronger back to 3-3. The next two sets were for the Dutchman.
'Barney' started well and won the first set 3-1. Taylor was at the same height by the second set with the same figures to draw.
Then stronger Van Barneveld is up to twice as far back from behind and took a 3-1 lead. In the third set, polished, he has a 2-0 deficit in the legs away and in the fourth he came back from 2-1.
Taylor took the next two sets and pulled the stand thereby again equal, and then Contacted the seventh set 3-0 won. The five-fold world champion decided the match by the eighth set with a bull's eye to throw out.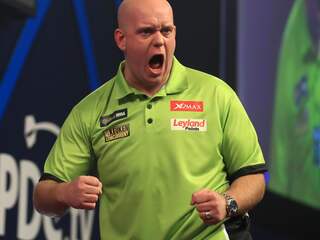 See also:
Van Gerwen says that he quarterfinals partly 'on cruise control' threw
Van Gerwen
Van Gerwen lost against Gurney only the second set. Then he came no more, in the problems.
The number one of the world opened the party excellent and won the first set in no time with an average of a whopping 125.
Gurney did this, was not convinced and pulled the stand right by the second set with a 3-2 win. Then did the Northern Irishman the the Brabander is not more difficult to create.
Through a finish of 170 took Van Gerwen a 2-1 lead in sets. In the remainder of the party was 'Mighty Mike' only four legs off at Gurney.
Earlier on Friday reached out to Gary Anderson and Peter Wright in the semi final battle. Anderson beat Dave Chisnall with 5-3 and Wright defeated with the same numbers James Wade.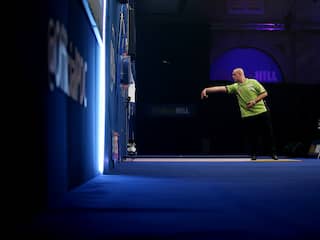 See also:
Summary: Program and results world CHAMPIONSHIP darts