The father of an Army veteran took to Twitter to show the conditions of a patient room in a Salt Lake VA facility.
(Stephen Wilson/Twitter)
The father of a U.S. Army veteran, on Friday, tweeted photos of what he called an "unsanitary and disrespectful" exam room that his son was forced to use during the treatment of an ankle injury suffered in Iraq, KSL reported.
The photos, which were released on Twitter, appear to show an overflowing trash and dirty cups in a sink at the Veterans Affairs clinic in Salt Lake City. The photos were reportedly taken on 5 April.
"I thought they would say, 'Oh, this room is not clean' and take me somewhere else, but she just kind of blew past, not to recognize," Christopher Wilson, an Iraq-war veterans who have served in the Army for six years, told the station. "They are doctors, right? So I think one of them would say: 'Let's go somewhere else' or 'Give us a minute to clean it," but nothing."
My son is a Veteran of the u.s. Army. He went to the #VA in Salt Lake City yesterday. This was the state of the room he was to be seen in. Very unprofessional, unhygienic and disrespectful. Please retweet. Maybe @realDonaldTrump will see. pic.twitter.com/P4CMQeE74t
— Stephen Wilson (@GR8_2B_alive) April 27, 2018
Dr. Karen Gribbin, the chief-of-staff of the George E. Wahlen Department of Veteran Affairs Medical Center, on Saturday reportedly said that Wilson is not in the room. They said that the rooms should be cleaned prior to every patient, and called for an investigation.
Gribbin told the news station that she spoke with the veteran and apologized. She said generally, "we have enjoyed a very high satisfaction of the patient reviews of our office."
She told the station that she thanked Wilson for bringing the issue to her attention.
"I don't want other veterans to experience this," she told the station.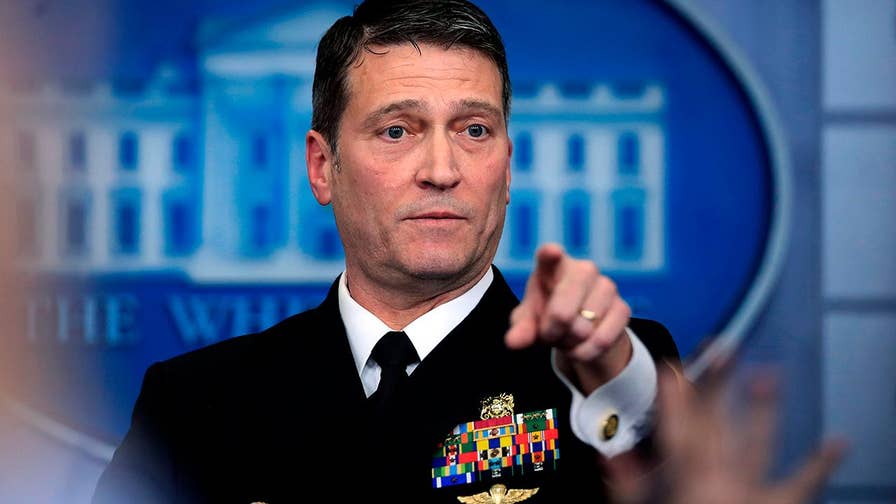 Edmund Initiative is a news editor for FoxNews.com. Follow him on Twitter @EDeMarche.