'Use of heavy painkillers oxycodone increases sharply in the Netherlands'
In 2016, it took the Dutch four times as much of the heavy painkiller oxycodone and 2008. In 2016, was the drug by 440,000 people.
In 2016, the number of users by 90,000 persons in respect of 2015. That is according to figures from the Foundation for Pharmaceutical statistics that Trouw has recognised. If the increase in throughput is about eight years it more than quadrupled.
Previously, we showed that the misuse of oxycodone and similar strong painkillers makes for hundreds of hospital admissions per year.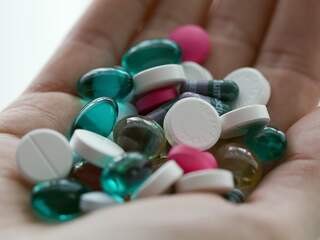 See also:
'Misuse oxycodone makes hundreds of shots per year
Oxycodone
Oxycodone is a morphine-like painkiller that is prescribed as a lighter painkillers such as paracetamol do not work.
Professor of pain management Albert Dahan says in Trouw that the side effects of using heavier than, lighter, painkillers, and that long term use of oxycodone may actually increase pain.