On the Venezuelan border with Colombia, Saturday, irregularities arise, shortly before humanitarian aids would be transmitted across the border. At least four soldiers of the Venezuelan army have their border post exit.
Eyewitnesses report Saturday that the military tear gas at protesters shoot.
As a reaction, throw the protesters stones back. On images is to see how people's fences at the border are placed on the side throw and "Queremos libertad" ("We want freedom") scream.
Also are there car tires on fire. Venezuelans try over the border to Colombia to flee. Among the persons present were also injured.
Guaidó present at the place where relief goods are transferred must be
The military, according to the Colombian pass interviews with migration authorities asked for help. One of them would have been injured. Interim president Juan Guaidó says that it is not a deserterende servicemen, because they are now on the "good side" to have connected.
The opposition of Nicolás Maduro and other countries have repeatedly soldiers called the orders of the president to ignore, and the passage of humanitarian aid.
Guaidó is Saturday afternoon also at the border present at the location where the goods enter the country.
"Queremos libertad", dicen los venezolanos que retiran las barreras para back to el paso hacia Venezuela desde el Puente Internacional Simón Bolivar. Vía @VictoriaInojosa #23FEB Son las 8:05 am
Avatar
AuteurVictoriaInojosaMoment of plaatsen12:07 – 23 February 2019
President closed the borders to humanitarian aid to keep
Maduro closed before the borders with several neighbouring countries, to prevent humanitarian aid from the United States into the country. He sees this help as a precursor to military intervention by the US. He took, however, supplies from Russia.
Friday lived Guaidó a benefit concert for Venezuela in the Colombian place of Cucuta, a few hundred meters at the border come from. This he was ignoring a travel ban on him imposed.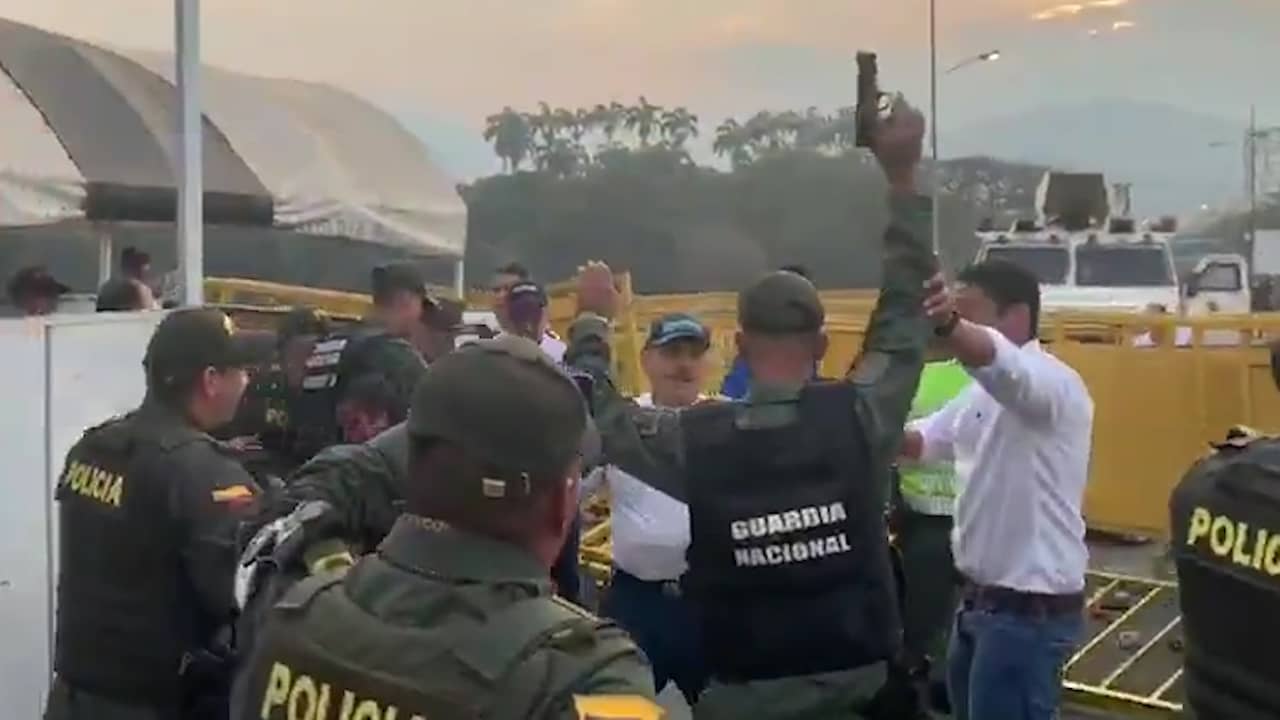 129
Guards abandon post at the border with Venezuela
Newsletter
Do you want to every morning, right to know what you night have missed, and what the day is going to happen? Subscribe to our This is the news-newsletter!