Unrest in the South African parliament to the role president Zuma
Members of the left-wing opposition party, the EFF have Thursday in the South African parliament with the annual speech by president Jacob Zuma about the state of affairs in the country is disturbed. Members of parliament then got with each other on the fist.
Members of the opposition interrupted Zuma during his speech repeatedly. Also, they asked procedural questions, and they shouted that he is unfit for the office. "For us, there is a hardcore man, rotten to the bone", said actieleider Julius Malema loudly.
Finally, the members of the opposition who participated in the protest, dressed in their distinctive red overalls and with mijnwerkershelmen on, by the order service, the room is turned off.
"The parliament has militarized", responded to Malema after his removal. "On the spot, the state of emergency was declared."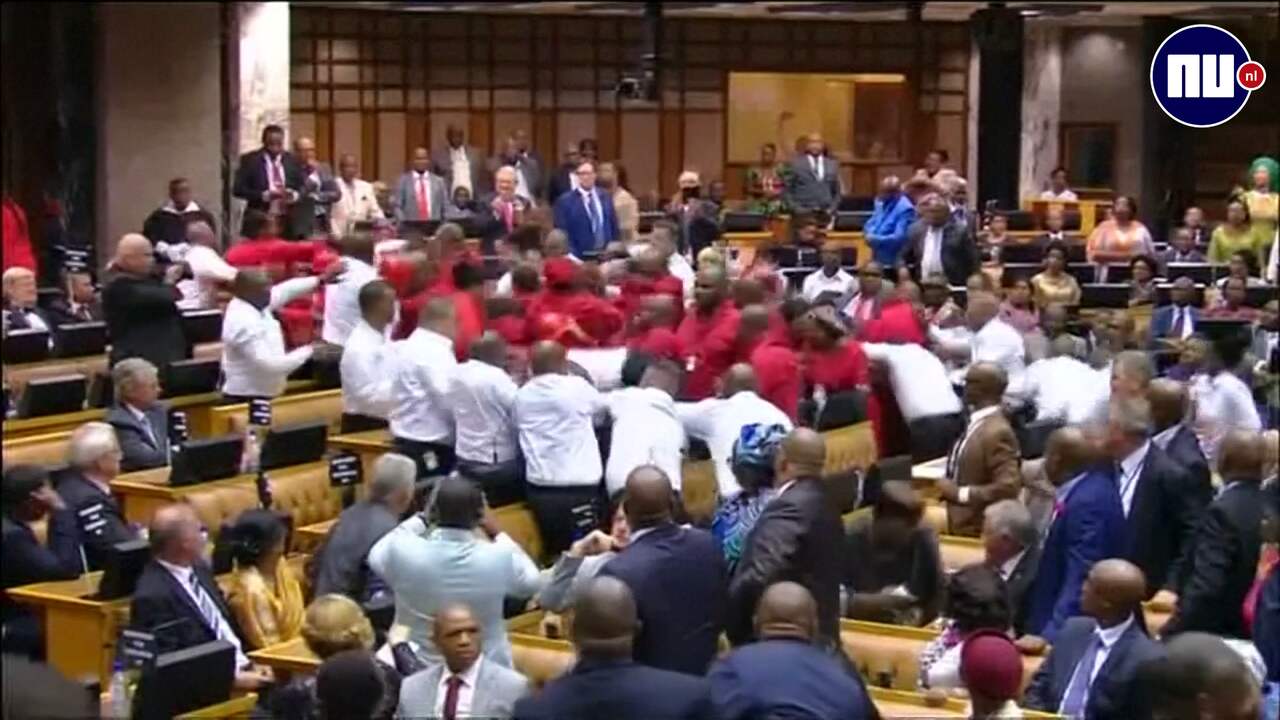 Opposition South Africa interferes with speech Zuma
Run away
The parliamentary group of the Democratic Alliance, the main opposition party, ran under the leadership of Mmusi Maimane himself / herself as well as other opponents of Zuma. The 74-year-old president had more than an hour of patience before he made his speech could finish.
The skirmishes were outside the parliament building beyond. The police put tear gas at the supporters of the EFF and the ruling party ANC.
The popularity of Zuma is drastically reduced after a series of scandals. The watchdog against corruption early in november to a legal investigation of the abuse of power in his government. Zuma pointed to the allegations of the hand.
Opposition disrupts speech
The opposition interrupted repeatedly Zuma.
© ANP
© ANP
The parliamentary group of the Democratic Alliance, the main opposition party, also ran away.
© ANP
The 74-year-old president had more than an hour of patience before he made his speech could finish.
© ANP
The skirmishes were outside the parliament building beyond.
© ANP
Finally, the political troublemakers by the militia, the room is turned off.
© ANP
Share this photo via:
Back to slideshow