Greg Woienski (right) went on the road to his father's funeral when the incident allegedly occurred.
(GoFundMe/GregWoienski)
A 66-year-old Florida man has filed a lawsuit against United Airlines, claiming the company is responsible for the injuries that he sustained on his way to his father's funeral in Feb. 2017.
Greg Woienski, which was 65 years at the time of the incident, says he suffered a "broken back" and several other major injuries" after United Airlines allegedly made to him aboard his flight from Orlando to Newark without the use of a wheelchair, according to the court documents, obtained by the Orlando Sentinel.
UNITED CEO ANIMAL ACCIDENTS: 'WE GOT IT WRONG'
Woienski had allegedly wheeled down the jetway immediately before the accident, but the staff removed from the wheelchair, just prior to actually boarding the aircraft.
"Almost immediately after plaintiff entered the plane, he fell in a violent fashion, suffering a broken back, along with a number of other major injuries," the suit claims.
Woienski, which was previously listed on a GoFundMe page he was already on permanent disability, has not fully recovered from his injuries sustained on the United aircraft, the Sentinel reports.
United, meanwhile, has declared that the airline has "still not served with this suit and because of the ongoing lawsuit involved in this case, we are unable to comment further."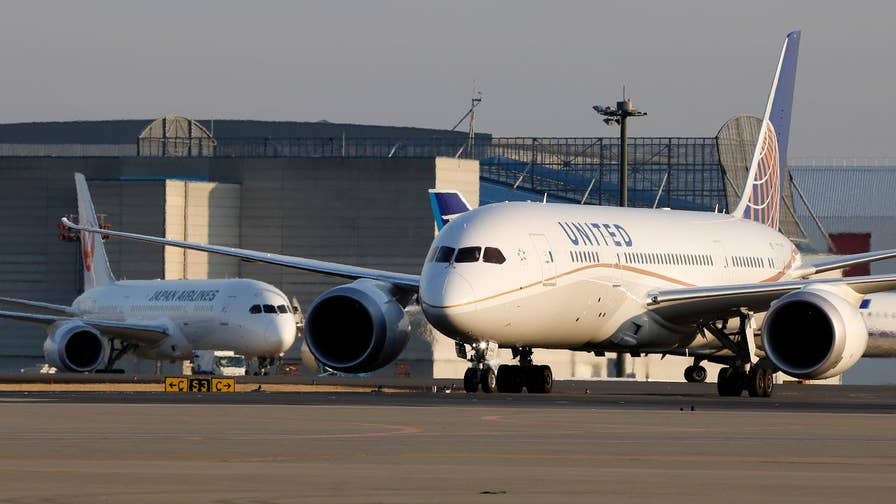 AIRLINE EMPLOYEE CAUGHT AT JFK AIRPORT SMUGGLING COCAINE
United website states that customers with disabilities are permitted use of the available wheelchairs "for transport to the departure gate," but notes that the airline also has on-board wheelchairs for passengers who need assistance moving about the cabin, "any aircraft with more than 60 seats."
Woienski the lawsuit further claims that his traveller information specified that he needed a wheelchair for mobility.
His lawyer André G. Raikhelson, has said that he repeatedly tried to contact United prior to the filing of the lawsuit, but he was ignored."
FOLLOW US ON FACEBOOK FOR MORE FOX LIFESTYLE NEWS
According to Woienski the GoFundMe page, his father, a 98-year-old world war II veteran, died in hospice care on Feb. 21, 2017. He had a GoFundMe to raise funds for his and his wife's flights to the funeral.