UFC president White think McGregor in MMA as much you can earn
UFC president Dana White hopes that Conor McGregor after his boxing match against Floyd Mayweather soon again returns as a MMA fighter. The Irishman went in the night from Saturday to Sunday in the tenth round against the undefeated Mayweather.
The duel between McGregor and Mayweather is with an estimated sales of 500 to 700 million dollars (425 million to eur 590 million) is the most lucrative event in the history of the martial arts.
White stated last Sunday that he McGregor similar income may provide in the UFC, the largest MMA league. "If our events in terms of tv revenue and entrance fees the same result if the fight between Mayweather and McGregor, then fine. Believe me, no one can see us in the grind."
"What we need are two very special fighters that at the right time facing each other in the ring and advance enough talk."
See also:
McGregor still had by like boxing against Mayweather
McGregor
McGregor let there be no misunderstanding: what is the most had given birth to his trip to the boxing. "The cheque was in order, the cheque was not bad," said the Irishman.
In 2013 got McGregor a benefit of 188 euro. After he broke through as a martial artist, and billionaire, bought the former plumber to a yacht that he is 'The 188' baptized.
The fight with Mayweather gives him at least 30 million and probably more than 100 million dollars. With a own clothing line and whiskeymerk, he tries next to the sport to earn money. One of the first things McGregor Sunday after his defeat against Mayweather did was for the dozens of cameras a sip from a bottle of his own whiskey.
"I have already ensured that the prize money in the MMA is increased. If I return, I make sure that the further up", said McGregor.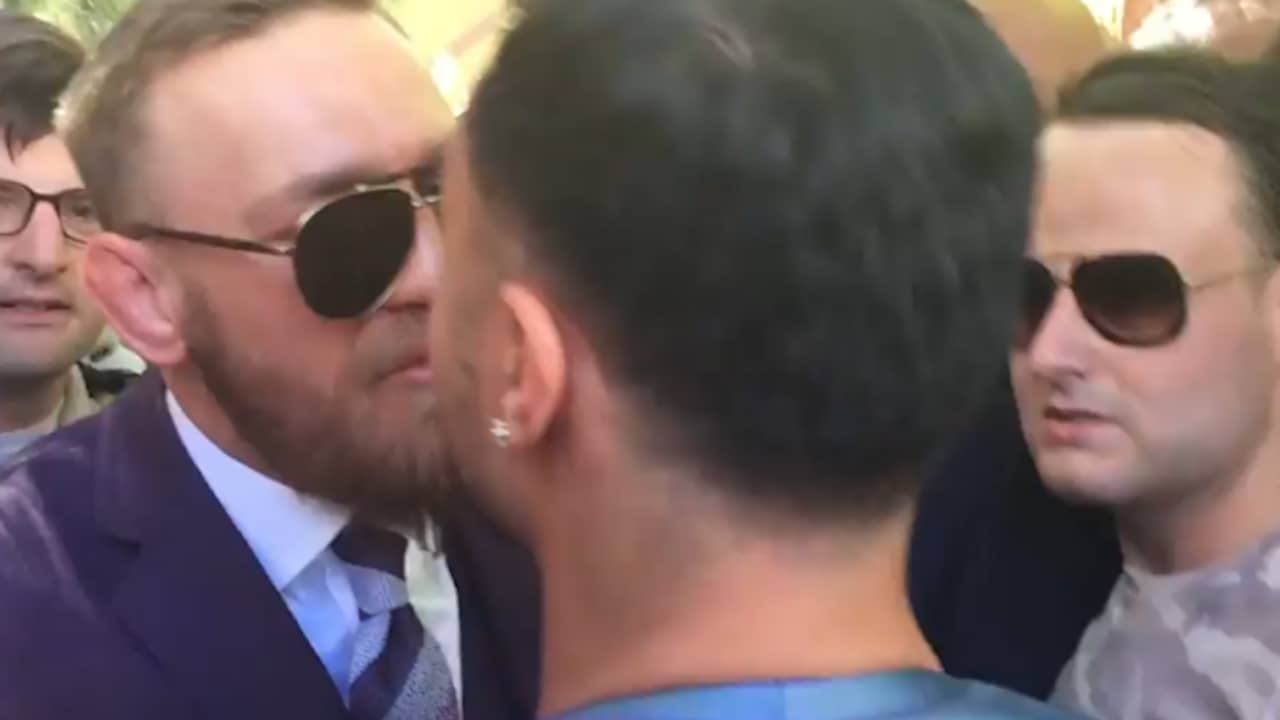 56
Conor McGregor and Paulie Malignaggi arguing in Vegas
Nate Diaz
After the fight with Mayweather, there was speculation about who the next opponent for McGregor will be. The names of MMA fighter Nate Diaz and boxer Paulie Malignaggi will be called.
Malignaggi stopped a few weeks for the 'Money Fight' as a sparring partner of McGregor. A few days before the fight came on the street in Las Vegas to an aggressive confrontation between the two.
Diaz gave McGregor in march 2016, its first defeat in the UFC. A few months later, McGregor to win the American. The 32-year-old Diaz is just as McGregor is known for his trash talk.