Twelve deaths by falling tree at festival Madeira
On the Portuguese island of Madeira Tuesday at least twelve deaths because a tree fell over during a festival. According to local media, there are two children among the dead and were fifty others are injured.
The incident occurred during the catholic festival Festa de Nossa Senhora do Monte (Festival of Our Lady of the Mountain), where every year thousands of people come to. The tree, believed to have been a 200-year old oak tree, fell on to a crowded place where candles were sold. This threw a lot of people trapped.
According to the head of the local emergency medical services died ten people on the spot and died two others in the hospital. Among the injured are foreign tourists from France and Germany.
The Portuguese president Marcelo Rebelo de Sousa travels to Madeira to victims and survivors.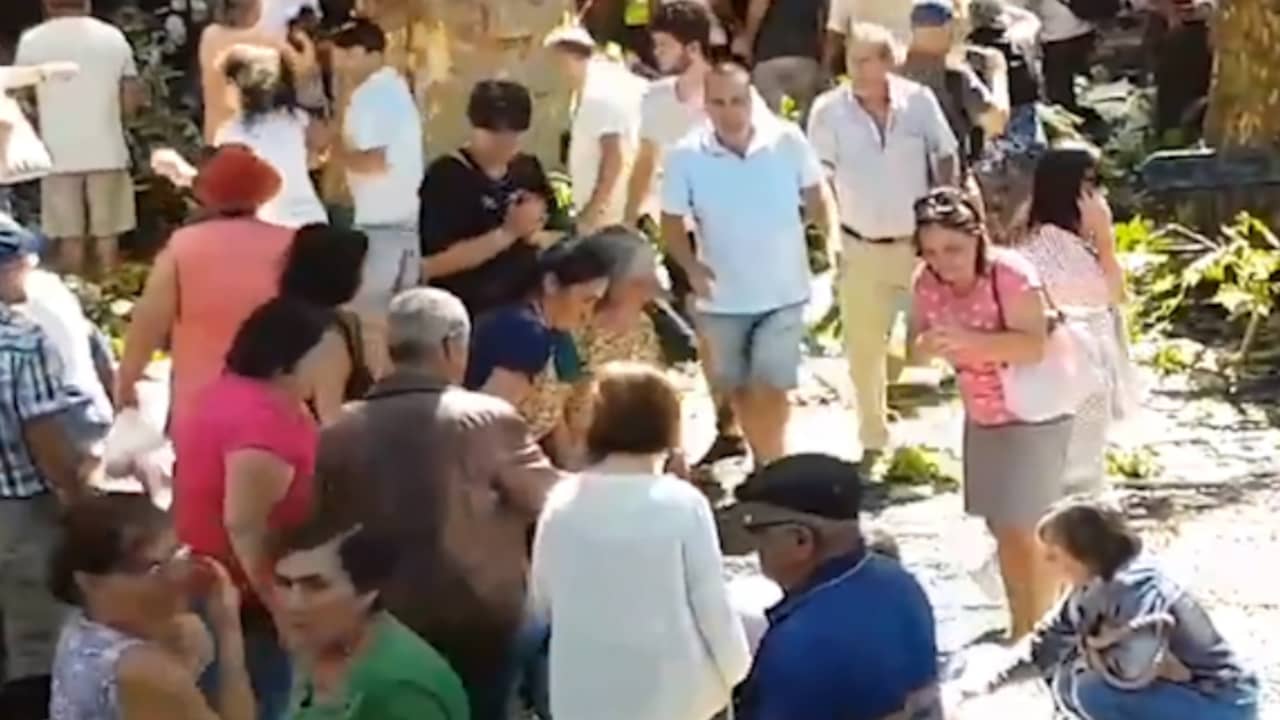 20
Bystanders help injured after tree falls on festival in Madeira
Cancelled
It is not known how the large tree suddenly to be able to fall. The traditional procession, which is part of the festival, has been cancelled.
Local media report that the tree rot was and was partly supported by a metal cable.
Dead by falling tree in Madeira
On the Portuguese island of Madeira have been eleven deaths because a tree fell over during a festival.
© ANP
The incident occurred during the religious festival, the Festa de Nossa Senhora do Monte, where thousands of people come to.
© ANP
The tree fell on to a crowded place where candles were sold. This threw a lot of people trapped.
© ANP
It is not known how the large tree suddenly to be able to fall. The traditional procession, which is part of the festival, has been cancelled.
© ANP
Share this photo via:
Back to slideshow