Turkish troops and Syrian rebels to pull-bastion Al-Bab within
Photo: AFP
Turkish troops and Syrian rebels withdrew Saturday the Syrian city of Al-Bab, which is considered as the last stronghold of Islamic State (IS) in the province of Aleppo.
The England-based Syrian Observatory for human Rights reports that the alliance "the city on the westside is entered and a number of areas has conquered". There would be severe fighting with IS militants.
Al-Bab is seen as a strategically important target for conquest. The Syrian government forces and its allies are also working to advance in the direction of the city, which began on Monday is under siege.
Turkey began on 24 August a major offensive in Syria against both IS and the Kurdish militia. Since december the advance of the Turkish army around Al-Bab, in 2014 under the control of IS came.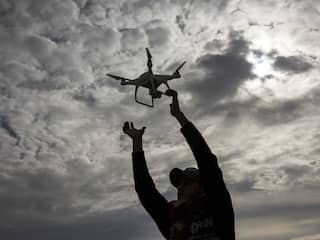 See also:
Islamic State loses on almost all fronts, terrain