Turkey does not want conflict with Germany escalates
Photo: AFP
Turkey does not want the conflict with Germany in economic damage. This has the Turkish prime minister Binali Yildirim on Thursday compared to German entrepreneurs stressed.
Yildirim said that "the political disputes should not escalate, and the politicians must ensure that their disputes do not damage the trade".
The German minister of Foreign Affairs Sigmar Gabriel was kindled a week ago in anger over the repressive policies of the Turkish president Erdogan as a result of which the Germans are stuck.
Gabriel interrupted his holiday on the North sea and declared in Berlin that the better is absolutely no business to do with Turkey, because there is no legal certainty exists. Since then, try Turkish leaders the economic damage of the German-Turkish quarrel to reduce.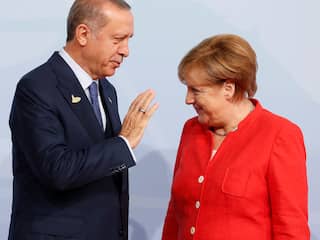 See also:
Why the tension between Germany and Turkey continue to rise