Turkey dismisses dozens of mayors with Kurdish connection
Turkey has 28 mayors dismissed, which would sympathize with the Kurds. In these cities, in the south-east of the country, its new officials appointed.
In the cities, towns and villages had the pro-Kurdish HDP in the majority. President Tayyip Erdogan had earlier this week announced that the marketing of all pro-Kurdish officials in the area was a priority for Turkey.
The fight between Turkey and the Kurdish PKK over the past months, resurfaced, partly after a number of bloody attacks in Turkey.
Since mid-August, Turkey's attacks on Kurdish forces in northern Syria. Turkey supports Syrian rebels that are battling with the KoerdischeYPG militia with tanks.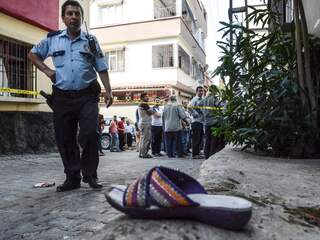 See also:
Turkey all year long target of bloody attacks
Victories
Also, the positions of the Syrian Democratic Forces (SDF), a coalition that was partly of Kurdish fighters and their allies bombarded by Turkish fighter aircraft and artillery. Turkey and the USA demands that the Kurds are from the area of Jarablus retreat to the east or left bank of the Euphrates river.
The Kurdish YPG militia has in the recent months several wins on IS booked and the city of Manbij back conquered. This to the dismay of Turkey, who does not want the Kurds their area at the Turkish border to expand.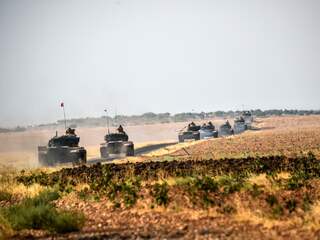 See also:
Many interests at stake after the invasion of Turkey in Syria