nearvideo President Trump addresses the 74th session of the UN General Assembly
President Trump on Tuesday aggressively the importance of national sovereignty in his speech before the U. N. General Assembly is advertised, and calls on other Nations to "love" and stand up for their countries, and the warning: "The future belongs not to the globalists."
"If you want freedom, take pride in their country," he said. "If you want democracy, you keep your sovereignty and if you want peace, love for your nation."
"Wise leaders always have the welfare of their own people and their country first. The future belongs not to the globalists, the future belongs to the patriots," he said. "The future belongs to sovereign and independent Nations that protect their citizens and respect their neighbors and honor the differences that make each country special and unique."
AMERICA 'ISOLATED' AT THE UN? GENERAL ASSEMBLY BREAKS WITH US ON MOST VOTES, REPORT FINDS
Trump, turning his presidency is not an "America First" agenda, which is to defend its 2017 and 2018, addresses, and promote the importance of national sovereignty — a message that clashes with the globalists view of the world body.
These values are often been criticized at the U. N., in particular, its emphasis on the securing of American borders. On Tuesday, it was expected of him, to anticipate and respond to the criticism that the United States of the violation of human rights by cracking down on illegal immigration.
He also used the speech to continue the trade war with China, say, that the heart is his vision", an ambitious campaign for reform of the international trade.
"For decades, the international trade system was very easy to deal exploited by Nations in a very bad faith," he is expected to say. "There's jobs a little hand have been outsourced, fully, grew rich at the expense of the middle class."
He was expected to the growing international tensions with Iran in his speech, which marked the midpoint of the day's events at the U. N. He will tell the delegates that the United States is not trying to conflict with other Nations, but that "I will never fail to defend America's interests."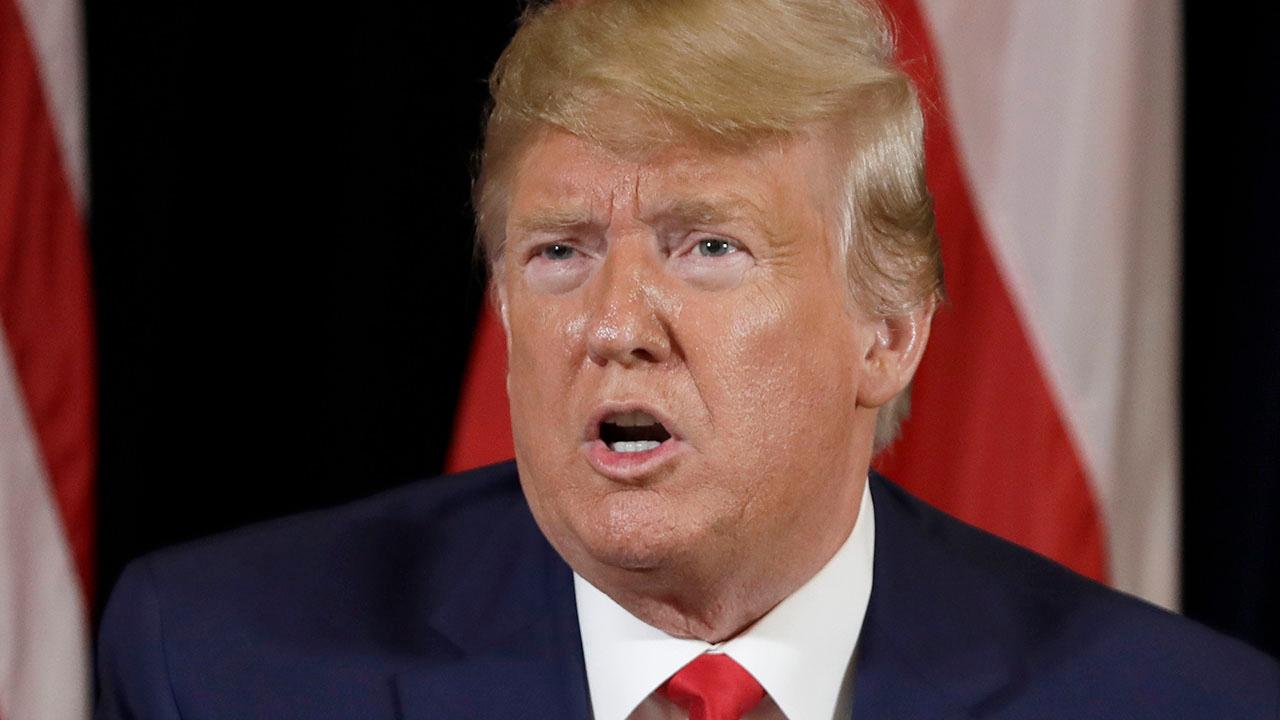 Video
He received a boost to its hard-line stance with Iran on Monday, when the UK, France and Germany joined the United States blame Iran for the attacks earlier this month on the main oil facilities in Saudi Arabia. She said in a statement, "there is no other plausible explanation" that the "Iran bears the responsibility for this attack."
The move marks a significant gain for the United States, which has tried to rally the European Nations on his side in his "maximum pressure" campaign against Tehran. Last year he pulled out of the 2015-Iran nuclear deal, in spite of the criticism of allies, who had signed the Pact.
The United States has since imposed still waves of sanctions, including the Central Bank of Iran last week. Trump said last week in the Oval Office, that Iran could stop to support the sanctions, if it would stop the Terror.
CLICK HERE FOR THE FOX NEWS APP
"All you have to do to stop the terror. You have…the number one country in the world, the terror between sponsoring terrorism and do it yourself, and we can't have it," he said.
Trump has left the door open to meet with Iranian President Hassan Rouhani at the General Assembly this week.
"We'll see what happens," he told reporters Monday.
Fox News' John Roberts, and Frank miles contributed to this report.