Trump addressed reporters at the G-7 summit in Canada
(AP)
President Trump on Saturday expressed optimism about his summit with North Korean leader Kim Jong-Un, but warned that the Chance will not happen again, calling it a "one-time-shot."
Trump has his comments in the Charlevoix, Canada, at the end of the G-7 summit in a press conference, as he discussed the preparations for the departure to Singapore, where he will meet with Kim on Tuesday to discuss issues such as North Korea's denuclearization and an end to the Korean war.
Trump expressed the hope that the summit would be good for peace in the world, but also for the dictatorship.
"We believe that North Korea said a huge place in a very short period of time," he said.
He added that the North Korean government "works very well" with the United States and said: "so far, so good."
"We have to see what happens, and we know very soon."
The road to the top was a bumpy one, with trump pull out of the summit in the last month, after the aggressive language of the hermit Kingdom.
"You are talking about your nuclear capabilities, but our are so massive and strong that I he said to pray to God that you never need to be used", in a letter to Kim.
Trump days later on announced that the summit was, again, but remained only cautiously optimistic, as the historical meeting to pan out. On Saturday, he told reporters that while he was optimistic that Kim would only have one chance.
"It is unknown territory, in the truest sense, but I feel really confident," he said. "I have the feeling that Kim Jong Un wants something great for his people, and he has this ability, and it is this way."
"It is a one-time shot, and I think it will work very well," he said.
At the end of the presser, he said that the minimum he had hoped for, was a relationship and a dialogue. When asked how quickly he will know if something will good come of the summit-and if Kim was serious, Trump said, he would soon know.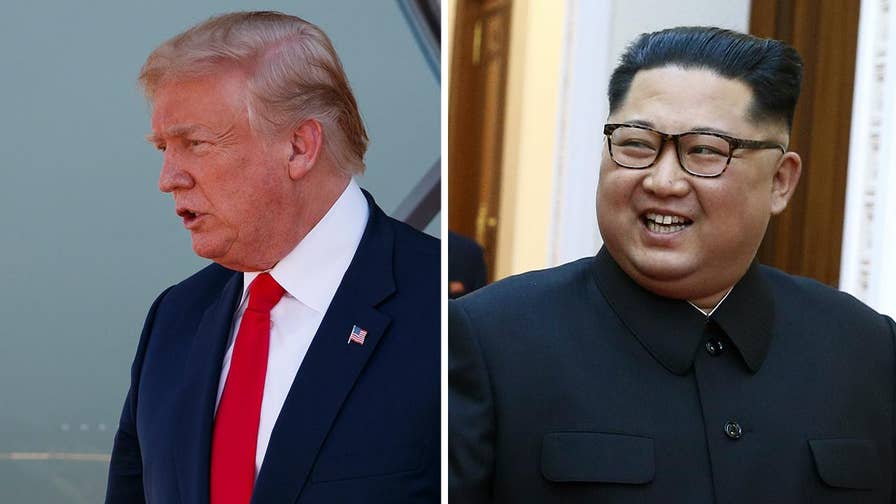 "In the first few minutes, I'll know," he said.
As for what problems would be triggered, at the summit, Trump said, everything is on the table:
"We are going to raise any Problem, any question is raised," he said.
Adam Shaw is a political Reporter and occasional opinion writer for FoxNews.com. He can be reached here or on Twitter: @AdamShawNY.