nearvideo President Trump trades barbs with Democrats over the partial government shutdown, the battle over the border is to be funded
Trump is fixed to the boundary wall requirements; Nancy Pelosi says the President is going to do with panic.
President Trump on Thursday pushed to support Democrats, his claims for the border security, by claiming that most of the workers affected by the partial government shutdown belong to their party.
The government partially closed on Saturday after the lawmakers were able to hold open a package, to the government, includes financing for the Trump campaign, the wall promises to the southern border. Trump has said he is not a wall sign, a law to Finance the not appropriate, and has $5 billion in funding for the wall.
On Thursday, the he in question is whether Democrats have recognized that "we urgently need to secure borders and a wall on the Southern border" and said it was necessary, in order to prevent "drugs, human trafficking,Gang members & Criminals in our country."
CLICK HERE TO DOWNLOAD THE FOX NEWS APP
Then he asked: "Have the Dems that most of the people are not paid, are Democrats?"
He did not return immediately to his claim, but there are indications that the Federal tend to be workers such as a Block in the direction of voting for the Democrats. The hill reported that in the year 2016, 95 percent of the approximately $2 million between the ages of 14 agencies, presidential output-policy went to Democratic candidate Hillary Clinton's campaign.
Several authorities were more than 99 percent of the contributions going to Clinton.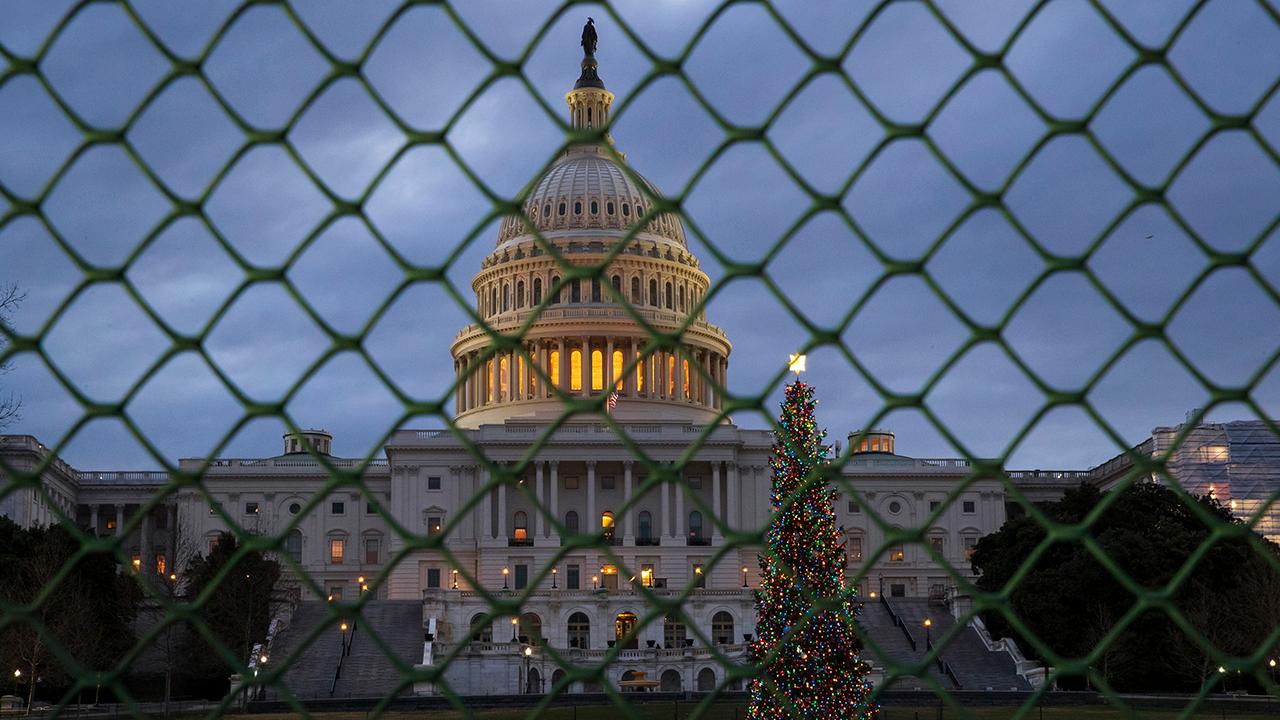 Video
About a quarter of the government is shut down, with about 420,000 employees of Federal authorities are working unpaid, while another 380,000 furloughed. The White house issued a counter-offer, over the weekend, between Trump the 5.7 billion US-Dollar prize and the $1.3 billion the Democrats have offered, depending on the budget, Director Mick Mulvaney.
TRUMP'S LAST CHRISTMAS MESSAGE FOR THE DEMOCRATS: GOVERNMENT SHUTDOWN "UNTIL WE HAVE A WALL"
Senate Democratic leader Chuck Schumer's office, though, said the parties remained "very far apart."
His tweet comes after Christmas, he said that the Federal workers back to what he's doing, and urged him to remain 'until the funding for the wall.'
"These government workers want the wall," he said. "The only one that doesn't want the wall are the Democrats."
WTOP-FM reported on Wednesday that the mayor of Washington, Muriel Bowser, had written to Trump, who urges him to end the shutdown, saying that the city would be hurt if the cul-de-SAC.
"In fact, many DC residents, businesses, including restaurants and hotels, and Federal contractors have a serious impact suffer if the shutdown continues for an indefinite period of time," Bowser wrote.
Fox News, Greg Norman and The Associated Press contributed to this report.