nearvideo President Trump and wife Melania Trump to pay respect to fallen soldiers in Arlington National Cemetery
Navy SEAL Rob O'neill of Memorial Day says is not only a three-day weekend, it honors those who made the ultimate sacrifice and gave.
President Trump and wife Melania Trump visited Arlington National Cemetery on the Thursday before Memorial Day, their respect to the members of the U.S. military died in the service.
Trump place quietly made its way across the Potomac River from the White house to pay his respects to the Holy sepulchre. The President, in General, lay a wreath and deliver remarks at the cemetery on the holiday, but Trump is in Japan on Monday, Memorial Day.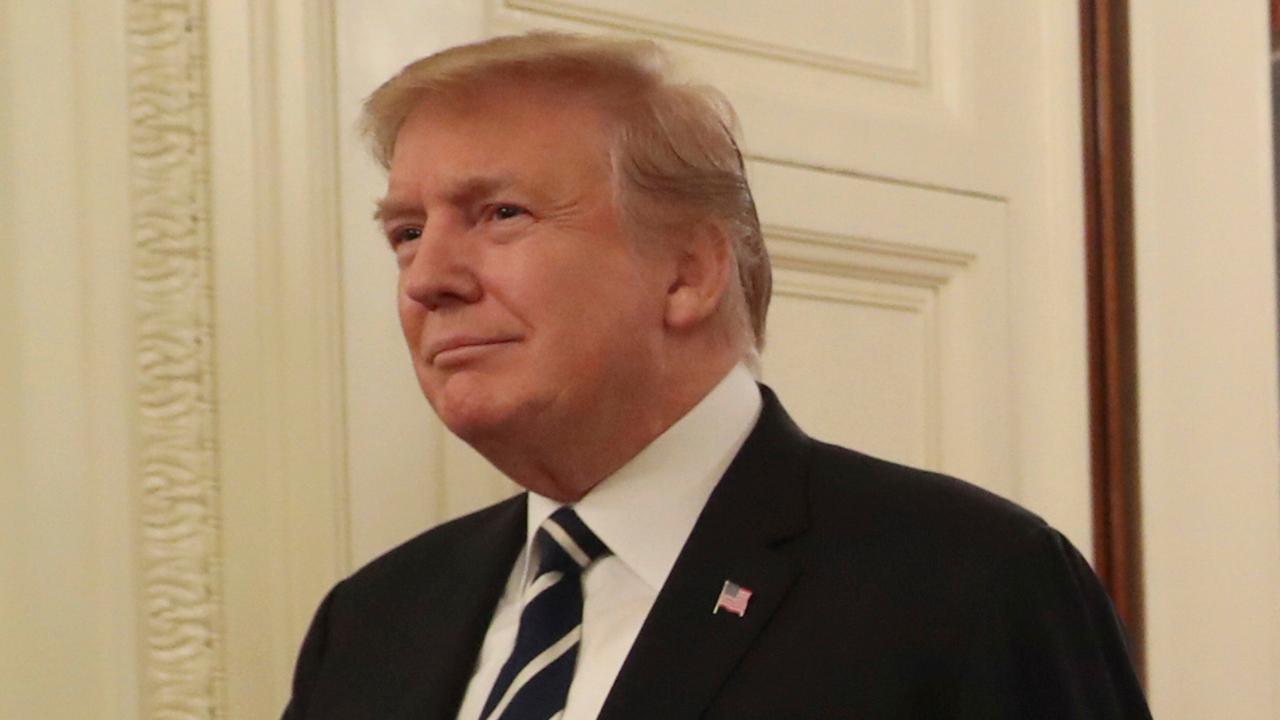 Video
The trump visited section 34 of the Arlington cemetery, the placement of American flags to veterans on some of the headstones, including the headstone of Frank Buckles, the last surviving WWI. She has a pair accompanied by eight active duty soldiers.
CLICK HERE TO DOWNLOAD THE FOX NEWS APP
While the President does not speak to the press, or make any remarks during his visit that he and the first lady to see, to speak with the soldiers, accompany them and to shake hands before the column back to the White house in their car.
Fox News' Kristina Biddle and The Associated Press contributed to this report.