in the vicinity

Video
Trump on the 'witch hunt' driving Russia, US, apart
President Trump sits down for an exclusive 'Hannity' interview.
President Trump apart on Monday decried Special Counsel Robert Mueller's investigation as a "wrong" witch-hunt "business" in the United States and Russia.
In an exclusive interview with Fox News' Sean Hannity, Trump, Russian President Vladimir Putin said described the Müller-sample to him as "a disgrace" when the two leaders met in Helsinki earlier Monday.
"He felt that it was very hard for me to make a deal, because, you know, all of this nonsense," said the President.
The full interview can be on Fox News Channel's "Hannity" at 9 p.m. ET.
Trump told Hannity that the biggest Problem between Russia and the United States, the proliferation of nuclear weapons, noted that the two countries account for "90 percent" of the world's nuclear weapons.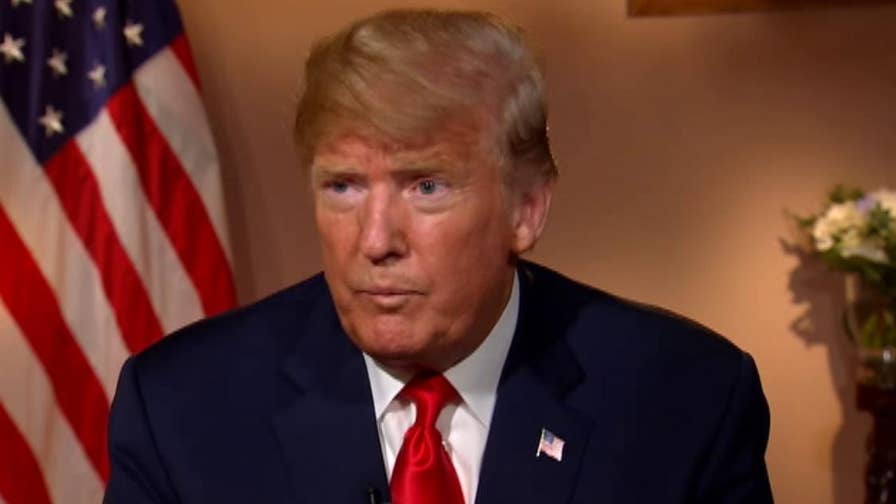 "I know that President Obama said that global warming is our biggest problem, and I would say, no, it is the nuclear heating said our biggest problem by a factor of about five million," Trump. "The nuclear problem, we have to make sure, we need to be very careful."
The President added that Putin told him "he wants to be very helpful with North Korea." However, Trump said: "We are doing well with North Korea [so] we have the time. There is no hurry, it has been years already."
Trump also FBI agent Peter Strzok discussed the testimony before house lawmakers last week called him a "total phony."
"It is a very hypocritical business, and you know, you have to find out who has Peter Strzok report, because it was Comey, and it was McCabe, but it was probably Obama."