nearvideo President trump: "I can't say I'm thrilled' with the border deal, but "the wall is always build
President Trump is probably a sign of the Congress-border Treaty, it remains far behind the wall, the financing, which he previously asked for-and it will be quite a spider's difficult for him to "" this as a victory, National Review senior editor Jonah Goldberg argues Tuesday.
The agreement of a bipartisan Committee $to reduce 1.375 billion for physical barriers, and 55 miles of fences, no cap on immigrants arrested in the United States, more resources for the immigration programs and a path to the beds to Immigration and Customs Enforcement (ICE) detention. Trump told reporters he was not "happy" with what was presented to him only a few days, before Friday's deadline, which would have led to another government shutdown.
On Tuesday's Special Report, "" All-Star panel, Goldberg-along with the Federalist's senior editor Mollie Hemingway, and National Journal politics editor Josh Kraushaar — and weighed the political pros and cons for the President with regard to the deal by the Congress.
TRUMP SIGNALS OF SUPPORT FOR THE BORDER SECURITY DEAL, AFTER A MEETING WITH SHELBY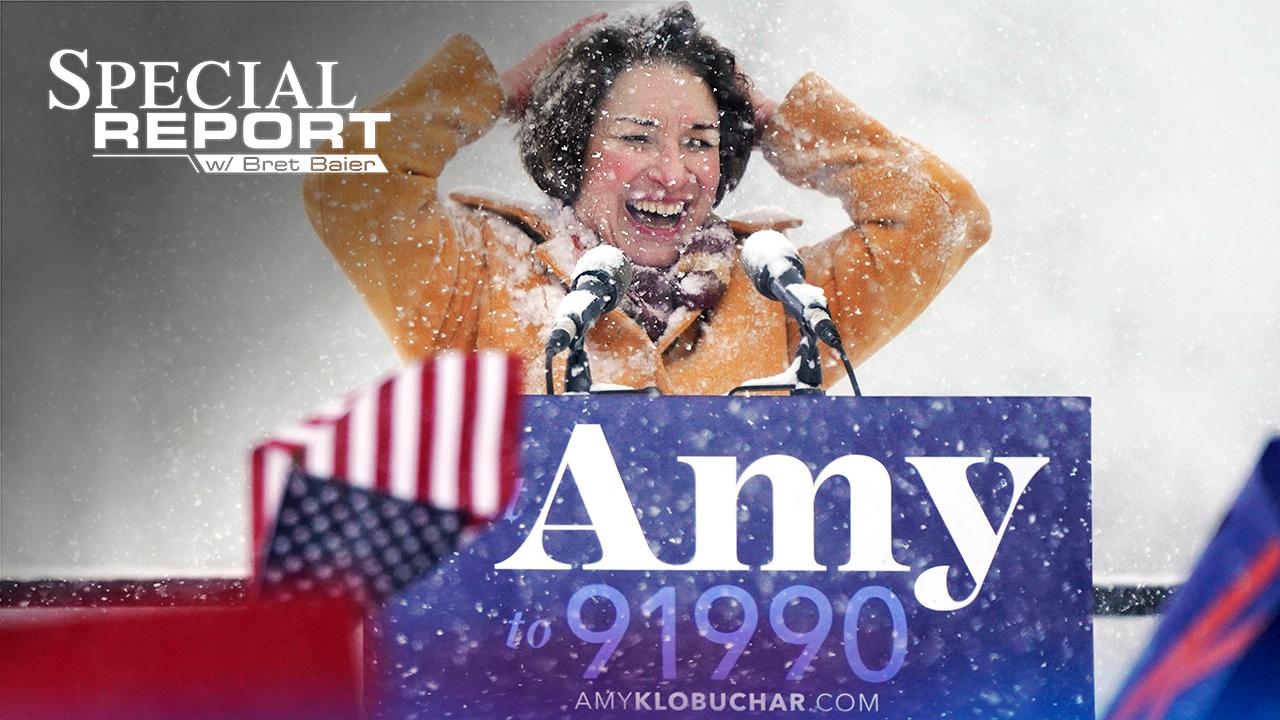 Video
Goldberg began by telling the panel that the Treaty "is not a great triumph" for the President, especially since the amount of money he gets, for the wall is smaller than what was agreed before the partial government shutdown.
"I think that he has no choice to sign it, because either you get a shutdown, if you try to go to the continuing resolution amount is linked to the current spending levels, then he gets less money," Goldberg said. "He will sign it and I would guess that he declares either an emergency or starts to move money around, [and] created a new battle. If he declares an emergency, the courts will stop it, but he gets to say " I've tried it.' That would be a political win for him, but it's not much."
While Goldberg said that Trump will have to get administration "should, your 5 billion dollars, he noted that the shutdown did not weigh the public and led to less money for the wall.
"I don't think you can spin, added like a political victory," Goldberg.
CLICK HERE TO DOWNLOAD THE FOX NEWS APP
Hemingway declared the deal a "real compromise bill," but noted that a compromise between "people who want to actually do something about border protection" and "people who want to do nothing about border protection."
"The Problem is not only a trump card, it is just a policy, but it is a matter of national sovereignty, and our borders are and whether they mean something. And for people who on such questions, it is a loss," Hemingway told the panel.
Kraushaar agreed with Goldberg, and Hemingway, to add, to would for Trump votes with the deal to allow him to argue "other problems that are more favorable for him."