nearvideo President Trump calls out strikes against Iran
Former CIA station-chief Daniel Hoffman says the President does not want a further escalation of tensions with Iran.
President Trump showed a remarkable level of detail Friday about the tense moments before his split-second decision, out of retaliation, said on Iran for the shooting down of a U.S. drone — that he was concerned about the number of victims and the "think it was proportionate."
"I don't know how it is," he said in an interview with NBC.
TRUMP CONFIRMED, HE CALLED FROM the retaliation of IRAN ATTACK '10 MINUTES BEFORE THE STRIKE'
The President said he asked his generals, before the planes have taken off, how many people would be killed, and I was told, for example, could 150 Iranians to die.
"I thought about it for a second and said: you know what? You shot an unmanned drone…and here we sit, with 150 deaths, which would have taken place, probably within half an hour after I said, go ahead," he said.
The interview came hours after he tweeted in detail about the on Thursday the decision-making, namely, the United States was "cocked & loaded, to seek revenge," with plans to open on three sides, but he reversed course after asking the military about how many would be killed.
"… I asked how many are going to die. 150 people, sir, was the response from one General. 10 minutes before the strike began, I didn't think it … in the ratio of shooting down an unmanned drone. I'm not in a hurry, our military is said to be rebuilt, go to new, and ready, by far, the best in the world," Trump.
A source of Fox News, earlier Friday morning, had confirmed, that the administration made a last-minute call decision, the retaliatory strikes against Iran. But to trump's tweets, which canceled some details about the mission and the circumstances that led to the reversal were accessible to the public. And it's Friday, it remained unclear whether the strike-laid plans are shelved for good.
The dramatic showdown comes as trump is struggling to keep up with the dual priorities to remove his choice America from military theatres abroad promise to focus on rebuilding at home, and projected strength in the face of aggression from Tehran.
On Thursday, he described Iran shoot down U.S. drone over the Strait of Hormuz, as a "very big mistake" and an unintentional error by "someone who was loose and stupid."
Trump strike nothing produced mixed reactions on the hill, with radical Republicans Express concern that a lack of response could the United States look weak.
TRUMP SAYS THAT IRAN will shoot down THE U.S. DRONE DOWN-there MAY be ERROR WAS 'to be', BUT 'the COUNTRY WILL NOT STAND FOR YOU'
"To shoot down a 200-million-Dollar aircraft the size of a passenger aircraft in that it had a good 35 people on it had, it must be a response. Am I disappointed today? Yes," Rep. Adam Kinzinger, R-Ill., Fox News said.
"Ultimately, it will be 'is there a reaction?' And if it is, I think, that's fine. But if we can negotiate no response, and we think that, then I think it's a bad decision," he said.
Asked if he feared the President could be weak, he said: "I think there is certainly a risk, Yes."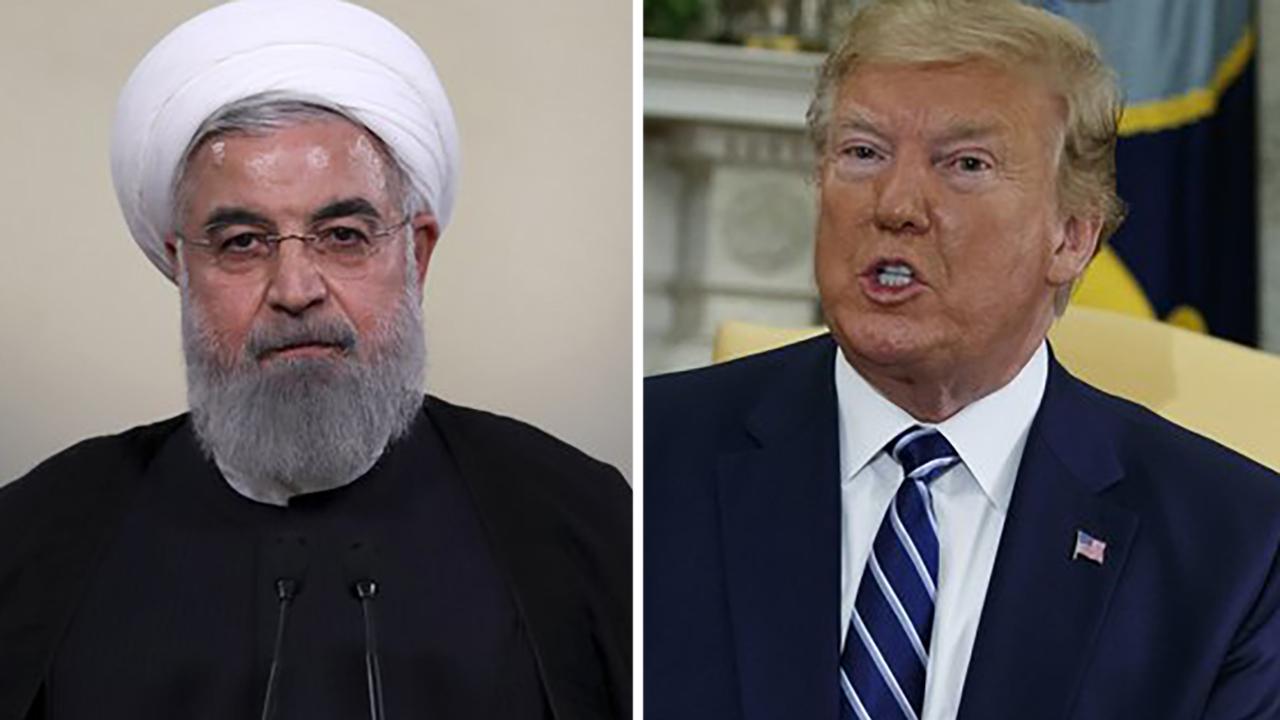 Video
Democrats, meanwhile, expressed concern about the President's handling of the Iranian threat, and said that Congress must be consulted on all hostilities.
"The President seems to suggest that he has found out, apparently, the number of deaths, if you had to go through with the strike moments before the strike. This is not something, what do you think, should he previously known about them?" House Speaker Nancy Pelosi, D-Calif., told reporters, before urging trump to "take you escalate a deep breath and de -."
Amid reports and speculation that Trump was caught between his own instincts and the more radical members in his team, a senior administration official told Fox News earlier on Friday that there was "complete unanimity among the President's advisors, and DOD guidance on an appropriate response to Iran's activities."
CLICK HERE TO DOWNLOAD THE FOX NEWS APP
"The President made the final decision."
Trump to blow up to the point of death his predecessor, Barack Obama's nuclear deal with Iran, while they claim that sanctions of Trump's administration have weakened the Islamic regime. He also said that further sanctions were imposed.
"Sanctions are biting & more added last night. Iran will NEVER have nuclear weapons, not against the United States, and not against the WORLD!" he tweeted.
Fox News' Tomlinson, Lucas, Jared Halpern, and Kelly contributed Chernenkoff to this report.