in the vicinity

Video
Trump thinking about the pardon of Muhammad Ali
President Trump speaks before the G-7 departure.
President Trump said on Friday that he's thinking about it, pardon the late Boxing legend and civil rights activist Muhammad Ali.
Trump told reporters before his departure for the G-7 summit in Canada that he thinks "very serious" about the pardon of Ali.
"He was not very popular, then he is sure his memory is very popular now," he said. "I think about Muhammad Ali, I'm going to think very seriously."
Ali, in 1967, was convicted of desertion after he refused to do service in the Vietnam war, and stripped of his heavyweight crown. The Supreme Court, however, overturn his conviction in 1971. He returned to the Boxing title in 1974. Ali died in the year 2016.
A trump card of forgiveness for Ali would likely be a formality, but the President said on Friday that he is considering, more than 3000 pardon and Amnesty, "a beautiful thing."
President Trump says he is considering a plea for mercy for Muhammad Ali.
(AP)
Earlier this week, Trump on the set for Alice Marie Johnson, commuted a life sentence for a first time non-violent drug offenses, according to a public campaign for the pardon of reality TV star Kim Kardashian West has been.
Last week, Trump conservative filmmaker Dinesh D'souza pardoned. He also floated, you may commute Stewart's sentence of former Illinois Gov. Rod Blagojevich and pardon Martha.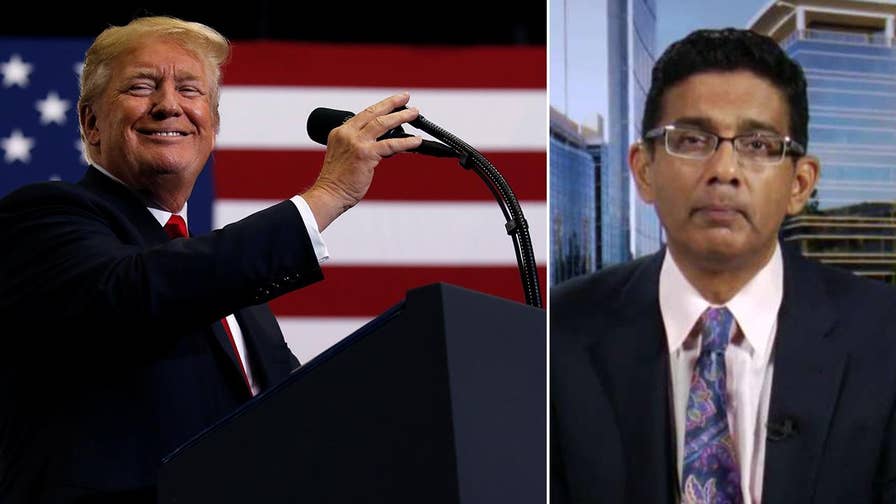 In may, Trump called for a posthumous pardon for Jack Johnson, Boxing's first black granted heavyweight champion, after he is invited to do so by the "Rocky" star Sylvester Stallone. Johnson has been accused was, in the year 1913 by an all-white jury of violating the Mann Act, it is illegal to transport a woman across state lines for "immoral" purposes.
Fox News' Brooke Singman and Ryan Gaydos and The Associated Press contributed to this report.
Adam Shaw is a political Reporter and occasional opinion writer for FoxNews.com. He can be reached here or on Twitter: @AdamShawNY.