nearvideo notable Quotables of one week, saw President of the Trump move of his trip to Denmark
The Highlight of an eventful week about Americans and the whole world.
President Trump on Saturday, dinged, members of the media, which he says took a comment to "the chosen one" in the fight against China to challenge a little too seriously-that everyone knew, he was being sarcastic.
Trump has the first comment on Wednesday, when he spoke with reporters about the escalating trade war with China. He said that someone had to China, and looked at the sky in a dramatic flourish.
SKEPTICS TRUMP ARCHAEOLOGICAL SITES IN THE MIDDLE OF THE BATTLES, THE TRADING, WEAPONS, ISRAEL: 'I AM THE CHOSEN ONE'
"Someone had to do it – I'm the chosen one," he said. "Someone had to do it, so I take it China, and I am going to China on trade, and you know what? We ' re winning."
Trump's comments were followed by announcing on Friday that China and the United States, fresh duties on each other as the tension grew between the two countries. Trump also US company ordered to look for alternatives other than in China, to make business with ' em.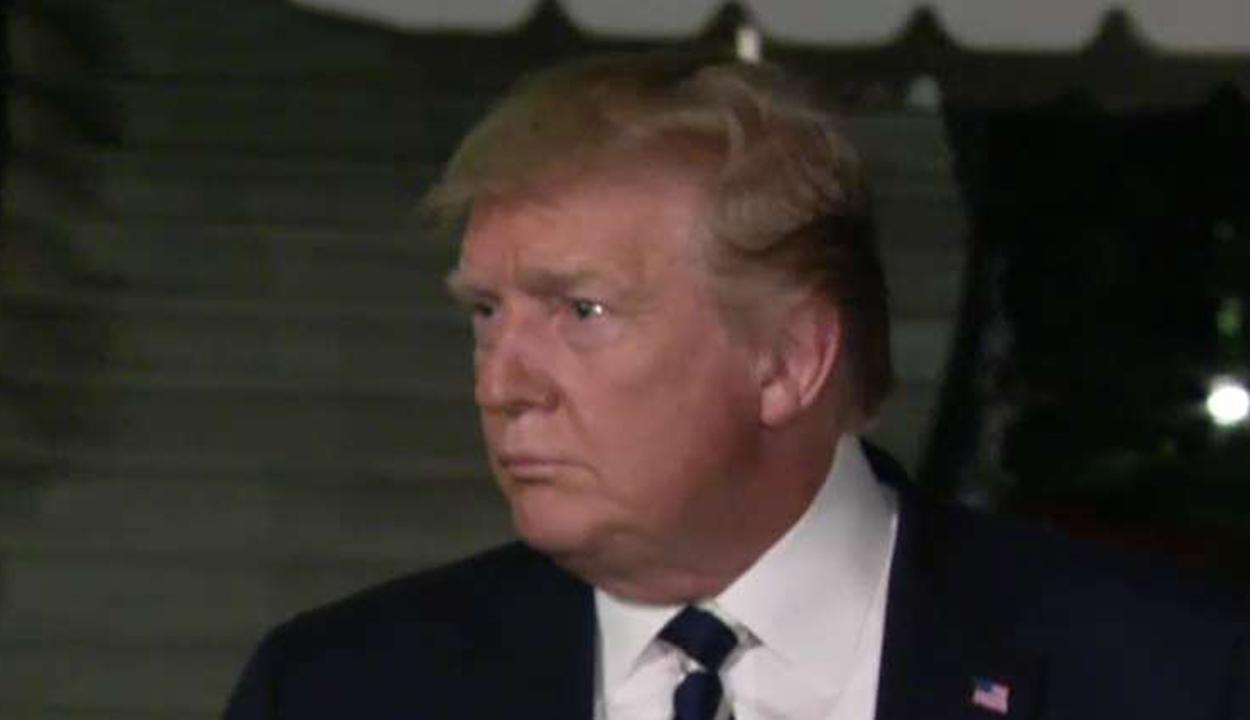 Video
TRUMP TALKS UP 'SPECIAL RELATIONSHIP' WITH A MACRON, TO BEAT HOURS AFTER THE THREAT OF DUTIES ON FRENCH WINE
But on Saturday, Trump said, the remark misunderstood by members of the press.
"As I saw in the sky and jokingly said:" I am the chosen one,' at a press conference two days ago, in relation to the trade with China, little was clear to me that the media claim, I would have a "Messiah complex." You knew I was kidding, sarcastic, and just have fun."
"I smiled as I looked up and around. The reporters, smiled with me also. She knew the TRUTH…And yet, when I saw the reporting, CNN, MSNBC, and other Fake news media covered it as a serious news & think of me as the Messiah," he said. "No confidence!"
He made similar remarks on Friday, when he asked scolded a reporter about the remark.
CLICK HERE TO DOWNLOAD THE FOX NEWS APP
"Let me tell you, you know exactly what I meant. It was sarcasm. It was a joke. We were all smiles, and a question like this is just fake news, you're just a faker."
Trump arrived Saturday in the tweet, as he was in France for the G7 summit, where the looming global economic downturn and the trade war with China is only likely to be a top topic of conversation between the international managers.