Triggerfinger surprise act at Lowlands

Photo: NU.nl/Huub Krauth
Already for weeks, there was press speculation as to who or what that mysterious act #W?TF! in the program booklet of the Lowlands. Sunday afternoon for three hours, came the redeeming answer when the Flemish rockers Triggerfinger in the Bravo tent on the stage appeared.
The name of the Belgian quartet was advance already frequently mentioned. The listeners of 3FM were earlier in the day to hear which musicians to the stage would enter. However, there were many visitors on the third day of the festival in Biddinghuizen for the start of the show eagerly waiting for the unveiling.
The Flemish rockers were at the festival, their new album Colossus to the public hearing. The album is not yet officially released, but is for the occasion or already on sale on the festival site.
One of the worst kept secrets on #LL17 this year: @Triggerfingerrr's 'mystery' guest. But: good that they are there… https://t.co/FzaehTGCie
Avatar


Author
wernerschlosser
Time of placing
13:06 – 20 August 2017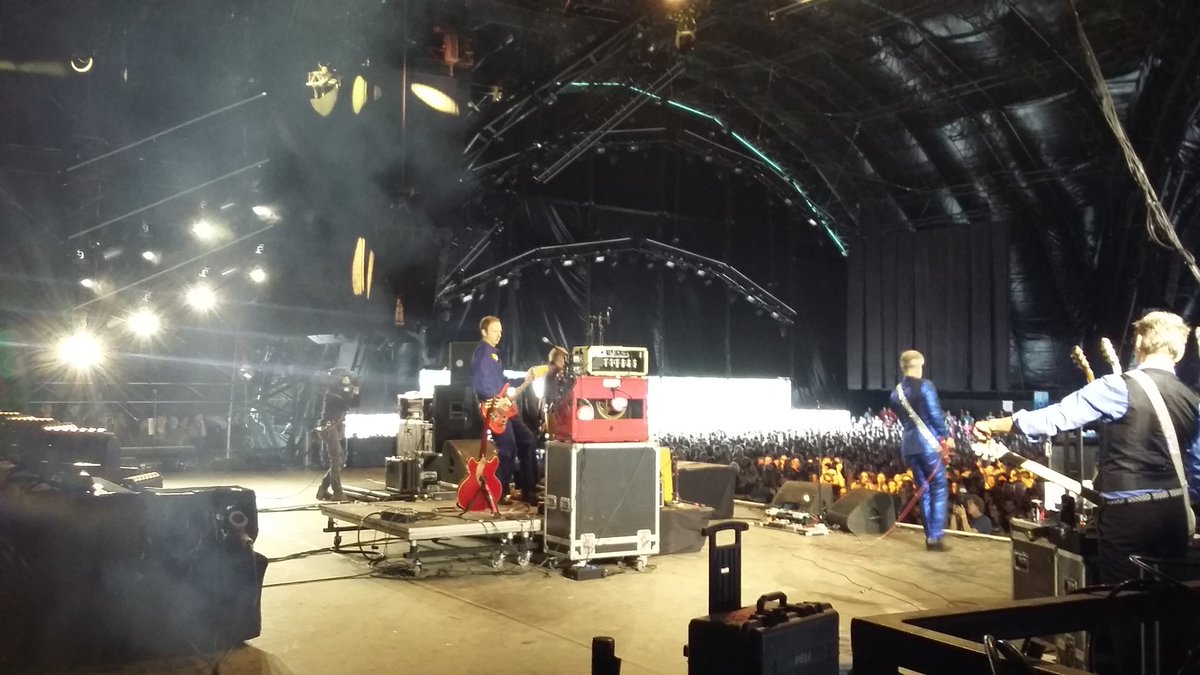 Triggerfinger @lowlands
Avatar



Author
IlonaSimonis
Time of placing
13:06 – 20 August 2017