Training in technique, agriculture and nature more and more popular with university student
More and more university students choose for a study in the sectors of technology, nature and agriculture. Tenders in these studies over the past five years the fastest growth.
The Association of Universities (VSNU) has on Monday published figures showing that the number of enrolments in technical studies, with a 24 percent increase since 2012.
According to NOS wrote 6.450 students enrolled in a technical course of study in the academic year 2016/2017, where this five years ago to 5.187 students went. Studies in the natuursector were 22 percent more registrations.
The study of agriculture in the past five years the strongest grown: in 2012, wrote 1.068 people in, five years later, they were 1.486 students.
The only studiesector that in five years time less become popular, is the language & culture sector. The tenders for the study, with 2.5 percent.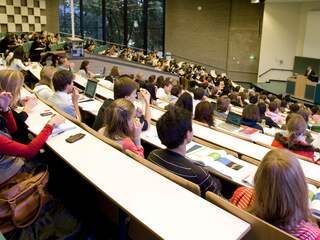 See also:
Recovery enrollments in higher education after abolish basic grant