Toornstra extends contract at Feyenoord until mid-2021
Jens Toornstra goes his contract with Feyenoord to extend until mid-2021, so made the club Wednesday known.
The 28-year-old midfielder, who has a contract until the summer of 2018, has reached an agreement with the club on an interim extension.
Toornstra plays since August 2014 by the champion. "This season the best out of my career has been, that I can feel good at Feyenoord," said the midfielder on the club.
He played this season all 34 league games for Feyenoord and made therein fourteen hits. Only clubtopscorer Nicolai Jörgensen knew once more just to find.
"I'm glad I'm important I can for the team and that we with each other in the championship have won. The last couple of weeks, but once again proved how much this club alive. It is fantastic to be a part of that," said the triple international.
Of Yellow
Toornstra, who earlier announced a move abroad to consider, is this week in Noordwijk, where he was a training camp finished with a Orange.
Technical director Marin van Geel is happy that he Toornstra longer at the club has been able to bind. "Jens is one of the strongholds of this team. Not only because of its voetbalkwaliteiten, his goals and assists but also because of his commitment and mentality. He fits the Team."
Of Yellow reached recently an agreement with Brad Jones (2019), Tonny Vilhena (2020), Terence Kongolo (2019), Sven van Beek (2019), Karim El Ahmadi (2019), Bilal Basaçikoglu (2020) and Rick Karsdorp (2021) about a contract extension.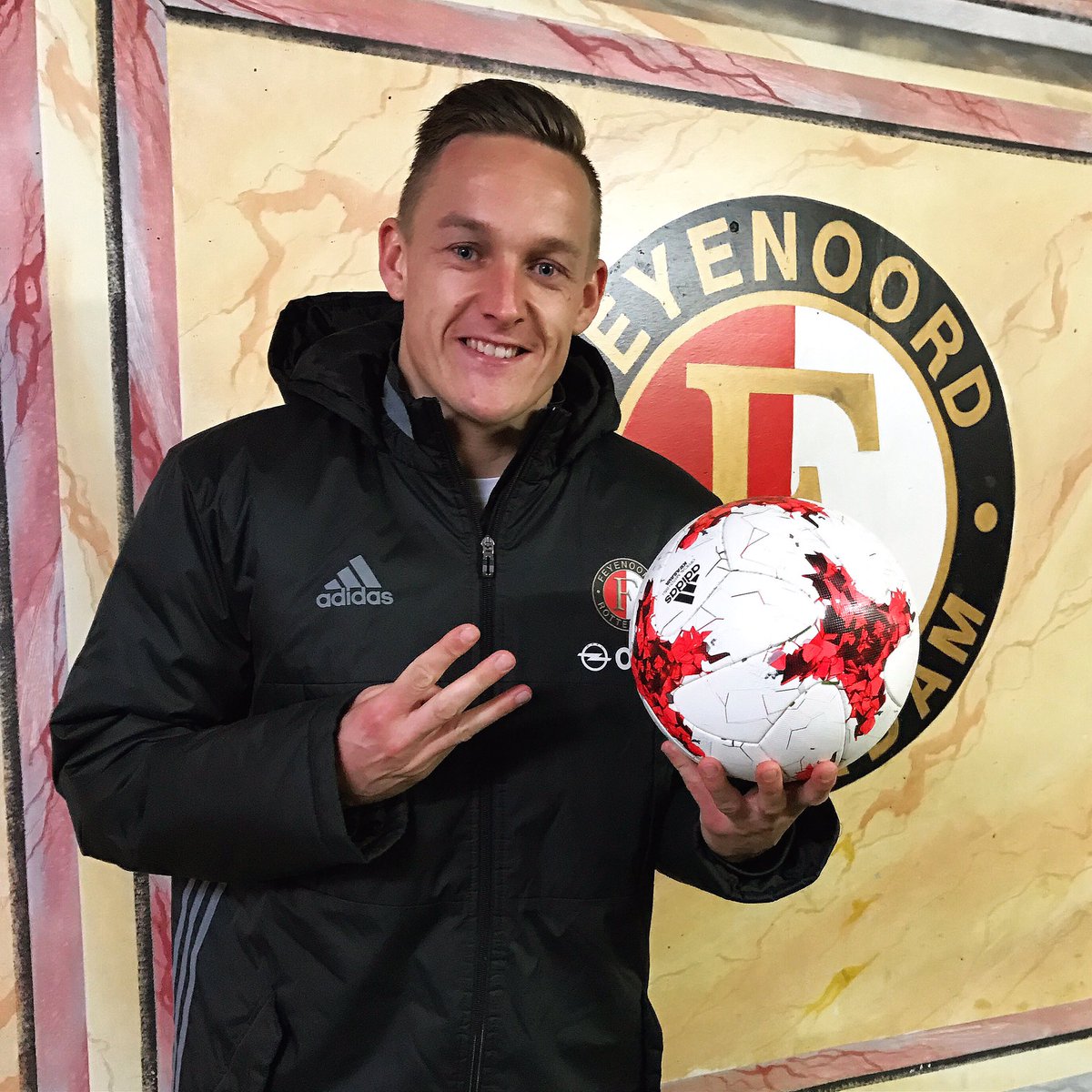 Three years longer at our club! ❤️⚪️
On to more great successes! @jenstoornstra
#Jens2021
Avatar


Author
Feyenoord
Time of placing
09:25 – 24 may 2017