Tony Hale and Thomas Lennon in Thalys-movie of Clint Eastwood
Arrested Development actor, Tony Hale, and Reno 911-actor Thomas Lennon have a role in The 15:17 to Paris, the new film from Clint Eastwood. Reports that Variety.
The film tells the true story of three American men in 2015 are a terrorist flee before an attack can take place within the Thalys from Amsterdam to Paris. Recently made a director, Eastwood is known that the three heroes Anthony Sadler, Alek Skarlatos and Spencer Stone itself will play.
In the film, in which Sadler, Skarlatos and Stone from their youth to be followed, play Hale, a gym teacher and Lennon, the director of the school of the three young men. When the film was released, is not yet known.
Hale is currently featured in Transformers: The Last Knight. Lennon plays a role in the Netflix series ' A Futile and Stupid Gesture.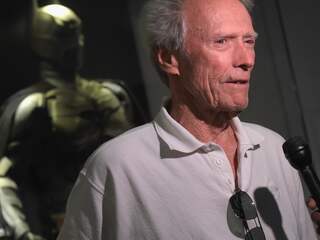 See also:
Men who attack Thalys verijdelden play himself in the film, Eastwood