Still looking for a good movie, series or documentary for tonight? NU.nl put in cooperation with Veronica Superguide the tv-tips in a row.
Report: Evenblij make friends
22.10-22.55 hours on NPO 1
Frank Evenblij told in DWDD all about his encounters with singer and The Police-founder of Sting. Goes Evenblij in step with André Hazes, Nikki Hunter, Edwin Evers, and the Norwegian pop musician Jo Nesbø.
Also check out what new movies and series to Netflix come January.
Music: André Rieu's most beautiful filmmelodieën, an evening full of romance
20.35-22.10 p.m. on NPO 1
The British pop star Ed Sheeran earned in 2018, of all artists the most with shows. In the second place, we find André Rieu. The violin sold more than 700,000 tickets. In the show tonight you will hear melodies from such film classics as The Godfather, Titanic and Sister Act.
Interested in more music? Check out this list of the ten best music videos of all time.
Bakwedstrijd: CupCakeCup
18.15-18.40 pm on NPO 3
The success of all of Holland Bakes has not gone unnoticed. The master pastry chef from the popular program, Robèrt van Beckhoven, tonight as a judge for the juniorvariant. Ten children try in CupCakeCup to be the best cupcake to make.
Movie: Lion
21.00-23.00 pm on NPO 3
This drama tells the true life story of Saroo Brierley. The Indian boy touches at a young age his family lost. Then he enters an orphanage and is adopted by an Australian couple. Only 25 years later he goes looking for his Indian family.
If you dramafilms you should also be sure to this list, with six of these sad films.
Trailer: Lion
Entertainment: All You Need Is Love-christmas
20.30-23: 30 on RTL 4
Robert ten Brink reunites traditionally, weather, families, and loved ones from all over the world, because no one with Christmas only. Even more good news: this year, for the first time viewers with the spectacular stewardessendans at Schiphol airport.
Do you want to after that in the christmas spirit? Check out this list of the ten best kerstfilms ever made.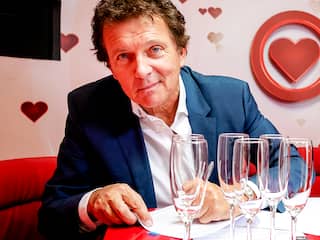 See also:
Robert ten Brink: 'looking forward to this special All-You-Need-christmas cuter than pictures'