Tijn (6) of nagellakactie Serious Request death
Tijn Kolsteren, who became known by his nagellakactie for Serious Request, is in the night from Thursday to Friday at the age of 6 died. The boy was suffering from hersenstamkanker.
That reports 3FM Friday in a comment on the website. The 6-year-old Tijn was at the end of 2016, "the hero" of the radio station, when he went to the Glass House was and there offered to everyone those money donated the nails to paint. Various celebrities and politicians joined the action of Tijn on by their nails to paint and donate to the cause.
Tijn suffering from terminal hersenstamkanker (DIPG), a rare disease that annually in the Netherlands for fifteen to twenty children is established. At the end of may began a new action with Tijn: the little boy got his own nail Polish line 'Paint by Tijn', which money was raised for the purchase of a device that until now terminally ill children with hersenstamkanker should handle. Thursday night was the target amount of 1 million euro achieved.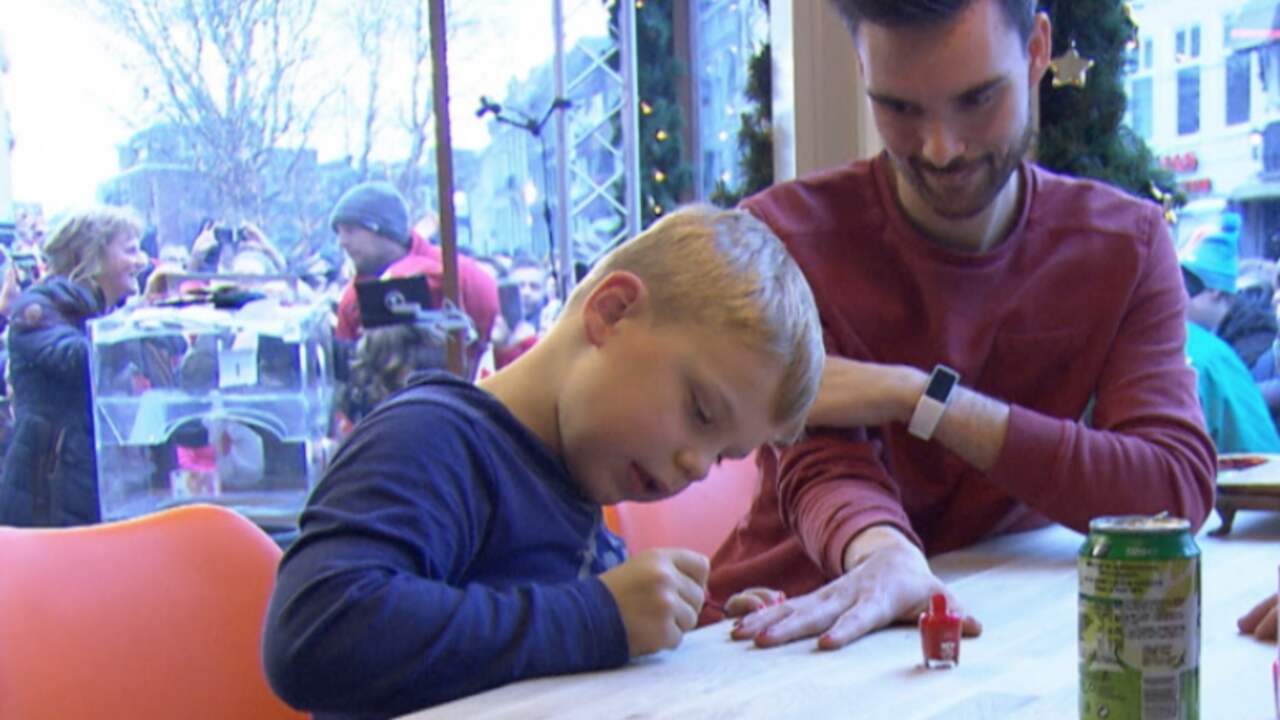 Sick Tijn lacquer nails for Serious Request
Rutte
Minister-president Mark Rutte called Tijn Thursday night, after the announcement of the achievement of the target amount, an example for many people. "After the fantastic action in Breda, which is also to a significant extent around Tijn turned did you manage to get it again. Really fantastic", said the premier.
"Tijn is such an example for so many people. How under the most difficult circumstances as much energy to detach at so many people, I think that's very special."
Tijn Kolsteren (6) death
The 6-year-old Tijn Kolsteren, who became known by his nagellakactie for Serious Request, is death.
© ANP
Last time, the action of the Lacquer by Tijn, that money was collected for Stichting Semmy.
© ANP
Tijn got many well-known and unknown Dutch on the nail Polish. Here: Domien Verschuuren and Mark Rutte.
© ANP
The Red Cross got Tijn few months ago, a high honour: the Cross of Merit
© ANP
Tijn with 3FM-dj's Frank van der Lende and Domien Verschuuren.
© ANP
Share this photo via:
Back to slideshow
Blessing
Pope Francis blessed Tijn in april 2017. "That he was committed to other sick children that they parent should be allowed to be then he has me caught," according to the Nijmegen pastor Johan Flapper was opposed to Omroep Brabant. "I saw in his actions that of the christ child, who came from Bethlehem," he says. "Therefore I, the pope wrote a letter."
From the Vatican city was a letter to Tijn and his parents sent. "His Holiness guides the small Tijn with prayer and trust him to the intercession of Mary, consoler of the afflicted. Cordially grant the Holy Father the small Tijn and his family, his apostolic blessing."