Thousands of Finns argue against racism and violence
In the whole of Finland, Saturday, thousands of people take to the streets again to protest against racism and violence.
With the slogan "it is enough" were there alone, on the senate square in the capital city of Helsinki, fifteen thousand people gathered together.
Prompted by the death of a 28-year-old man that was beaten by neo-nazis and on the 16th of september to the consequences of his injuries died.
View images of the argument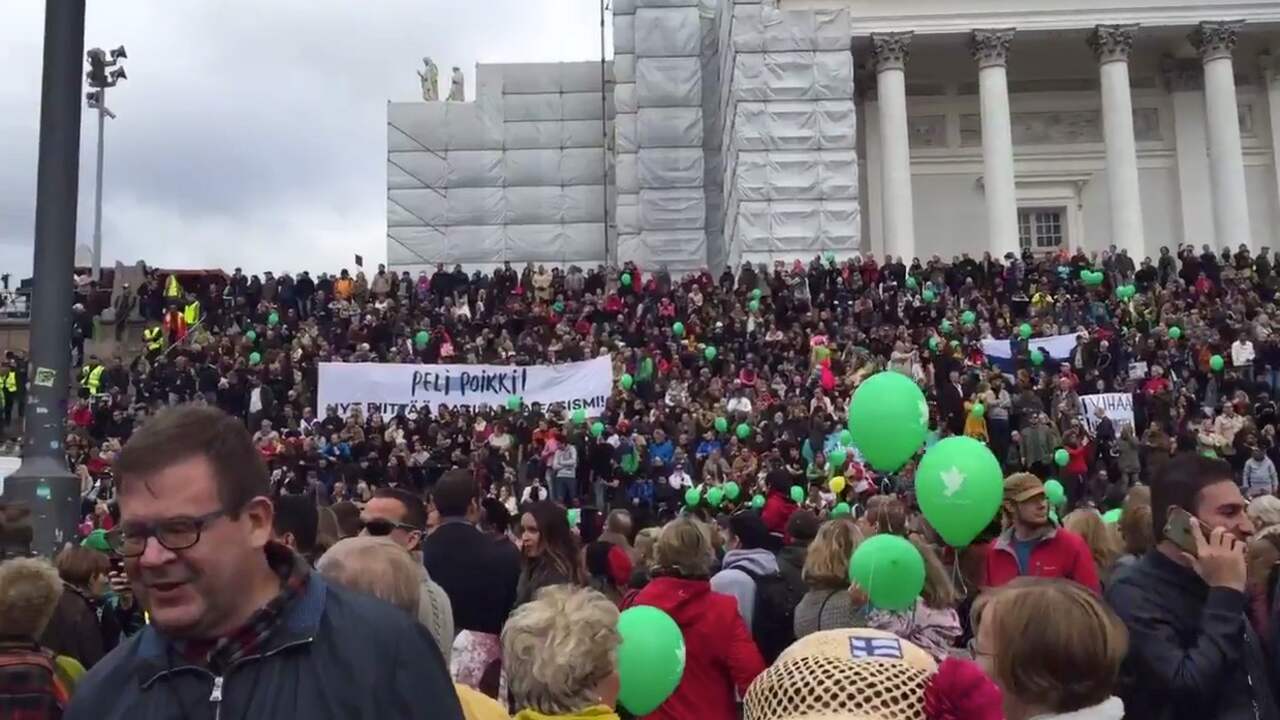 He would be by members of the extremist Finnish Resistance movement have been abused, after he pal for a group of neo-nazis on the ground spitting.
The Finnish prime minister Juha Sipilä took part in a demonstration in Kuopio, 340 kilometers northeast of Helsinki. He promised more measures against right-wing extremism will take.
Thousands of people protest against racism and violence
Share this photo via:
Back to slideshow