Thijs Römer is laughing to note nepotism Patty Brard
Photo: Hollandse Hoogte
Thijs Römer (38) takes the allegations of Patty Brard (61) is not serious. According to the presenter, if Römer the series Weemoedt especially, because of his friendship with RTL programme director Erland Galjaard.
"If she says, hurt me not," says Römer in conversation with NU.nl.
Brard gave last Monday during a broadcast of News in her remarks at the conclusion of Weemoedt, the series that from this week on Videoland for you to see the coming spring is broadcasted by RTL.
According to her, cooperation is based on nepotism. "He is by Galjaard appointed as the head of drama within RTL Productions, that is quite a lot. The book was not yet finished when Erland are go to the to film them," said Brard.
"It's not nice what I say, but the friendship must have helped. I find that quite violently actually."
'Kutprogramma's'
"I wonder if they have the series already seen", is the response Römer. "It happens little that people something artists say, or find it behind my back. But I see that kind of kutprogramma's also not hear", says Römer.
"If they're at least one episode would have seen and would say: 'This is so bad, this boy, this can only have been made on the basis of the friends that he has.' Then the judgment is still a value, then it is based on what she has seen."
Römer says his interest to lose in opinions that, according to him, on making random guess seem to be to resign. "I find it especially stupid."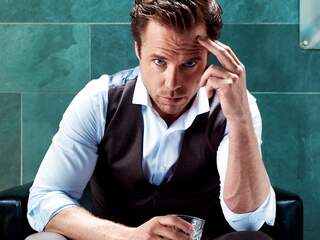 See also:
Thijs Römer: 'They should be with their hands of me life away'