to connectVideoDesperate looking for a 6-year-old girl in South Carolina
As the FBI joins in the desperate search for a missing six-year-old girl who was last seen playing in her South Carolina garden; Throughout This report.
The frantic search for Faye Marie Swetlik, a 6-year-old girl who mysteriously disappeared from in front of her South Carolina home Monday, on the fourth day, when hundreds of police and FBI investigators continue piecing together the evidence.
The researchers are now looking for the drivers for the two unknown vehicles seen in the Churchill Heights area of Cayce, S. C., about the time that Faye was last seen.
FAYE MARIE SWETLIK: VIDEO OF MISSING SOUTH CAROLINA GIRL FROM A SCHOOL BUS TO BE RELEASED
The Cayce Department of Public Safety on Wednesday released a video of the car, which appears to be a Chevy Trailblazer SUV and a sedan. The police said that they were hoping to find and interview some of the residents.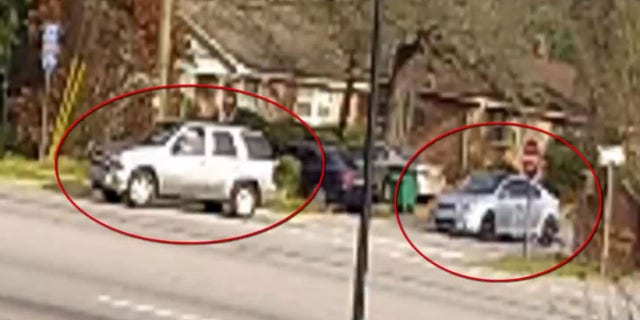 Of the vehicle, the police are on the lookout for an older model Chevy Trailblazer SUV and a sedan.
(Cayce Department of Public Safety and security)
"We have to explore every possibility in order to Faye, "home," Cayce Public Safety Officer, Sgt. Evan Antley said Wednesday.
No evidence is given to a child, but the researchers said that they have not yet ruled out, kidnap or other means, as they walked out of her house or injury to a person that they know.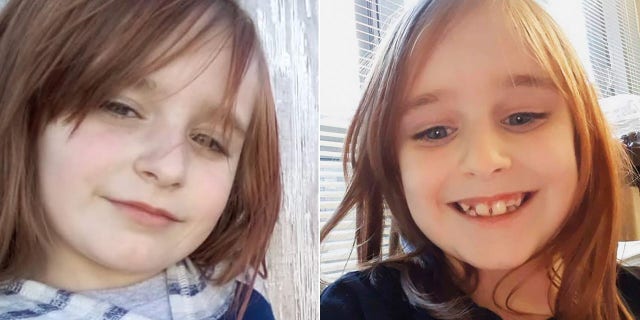 Investigators are circulating photographs of Faye in an attempt to get their support. The picture on the left is about the length of the Faye's her, police said.
(Cayce Department of Public Safety and security)
The 3-foot-10-inch, 65-pound first-grader, disappeared around 3:45 p.m. Monday, shortly after getting off her school bus. She was last seen playing in front of her house. The family searched for Faye for about an hour before calling 911, authorities said.
"Her mother and her mother's boyfriend, and her father, all of the co-operative with us," Cayce Public Safety Director Byron Snellgrove said.
A TEENAGER'S MOBILE PHONE, IN A COMEBACK VALLOW, CHAF DAYBELL'S MISSING CHILDREN, A CASE REPORT
The police department released a video of a 6-year-old on the bus in her latest outfit: a polka-dot rain boots, a pink floral-patterned skirt and a black T-shirt with a neon design and the word "PEACE" written on the front of it. She has recently had her hair cut to shoulder length.
Researchers have argued that, in the course of its first 72 hours, more than 250 officers from multiple agencies were sent out to canvass the neighborhood, going door-to-door to every house, and even searching some of the houses. Hundreds and hundreds of hours of video have been examined, and witnesses interviewed.
The helicopters have been flying over the area since Monday, and the tracking dogs combing the streets, looking for clues. The search also included the area of woodland.
Police said an Amber Alert to be issued because it does not comply with the federally mandated guidelines, which are evidence that an abduction has taken place, together with sufficient information in order to help the child's recovery.
Flyers with Faye's photo's have been posted about Cayce, a town of 14,000 in addition to the capital city of Columbia.
"Faye is a bright and energetic first-grader at Springdale elementary School," Snellgrove said. "When she walks into a room, she brightens it up."
CLICK HERE TO VIEW THE FOX NEWS APP
The department also has a tip line, (803) 205-4444 for anyone with information to call them.