to connectVideoFox News Flash, important news, August 20,
Fox News Flash, important news, 20 August, have been here. Check out what to click on Foxnews.com
Earlier this month, the U. s. pulled out of a Reagan-era nuclear treaty with Russia, the Trumpet of the administration to evaluate whether the country is in "material breach of the treaty, and he did not try to "get back in line."
If there is to be any form of escalation between the two countries, which could lead to a nuclear war, it would almost certainly end in a nuclear winter, according to a new study.
The study confirms that with the climate in 2007, the model, that is, when the two superpowers were to engage in a nuclear war, the dropping of a large number of nuclear bombs, which are detonated in a "large urban areas", the planet would cool significantly, due to the smoke which is generated by the atomic blast. This is a fall-out that would cover the entire planet, over the years, blocking the Sun."
"In spite of the variety of features and options, the two models yield the same results," the study abstract states. "Nuclear winter, with temperatures below freezing over a large portion of the Northern Hemisphere is in summer, may occur as a result of a reduction in the surface solar radiation as a result of the smoke lofted into the stratosphere."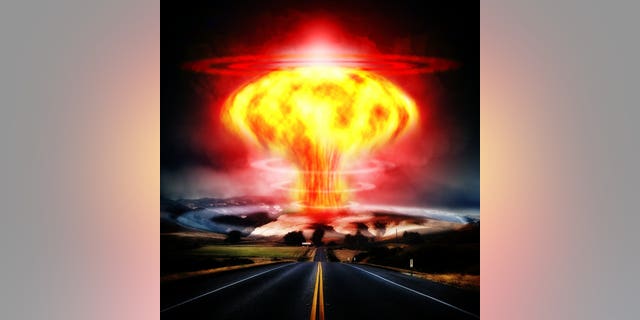 Credit: CC0 Public Domain
PLAN TO HACK IT AGAIN' COULD HAVE STARTED WORLD WAR 3, AND SCIENTISTS ARE WARNING
The new research is out with a new model known as Community Earth System Model-Whole Atmosphere Community Climate Model, version 4, and thought it was a nuclear winter for a number of years, it would result in a severe global temperature drop.
It would also be a 30% drop in rainfall in the first few months of the war, but the condition went on, the smoke would hang on longer than we thought it would, eventually, make his way to the southern hemisphere.
All of the bombs were believed to be in the country and in the united states of america or Russia, according to the study, which looked at a number of variables, including the estimate of the number of devices, their power, and where they were detonated, and the amount of smoke is generated.
No study made predictions about what would happen to the human race, if and when a major nuclear war. However, in a press release on the study noted that, "in the past, theories have been proposed, such a war would result in human extinction."
More recent forecasts are saying that the amount of soot in the atmosphere, "it would be a lot less than that of the Chicxulub asteroid that wiped out the dinosaurs.
The study, which was published in the Journal of Geophysical Research: Atmospheres.
CLICK HERE TO VIEW THE FOX NEWS APP