The new CEO, Uber hint at the initial public offering in 2019
Photo: AFP
Uber will be about 18 to 36 months to the stock market, says upcoming ceo Dara Khosrowshahi.
Khosrowshahi said that ambition Wednesday during his first meeting with the staff, reports Bloomberg. Khosrowshahi was at the meeting officially as the new CEO was introduced, by the previous CEO Travis Kalanick.
The company behind the famous taxi app is currently valued at approximately 62.5 billion dollars. According to Khosrowshahi would be an ipo at the earliest, eighteen months may be the beginning of 2019.
The previous Uber-CEO Travis Kalanick, left recently at the company, inter alia, because of large shareholders is no longer with him did. The co-founder of Uber wanted just as long as possible to wait with an ipo.
Under the reign of Kalanick became Uber discredited by allegations of sexual harassment and other misconduct in the workplace. Kalanick did according to the board of Uber to little against that ruined atmosphere. With the appointment of Khosrowshahi hopes the company back into calmer waters to come.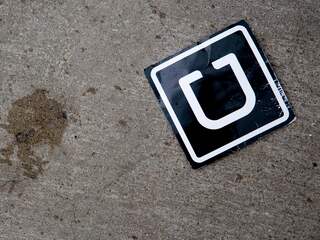 See also:
Podcast: Going Uber at the bottom of all the scandals?