to connectVideoMan shocked at all to see a baseball mascot, and not to the bride during the first look prank
A man was shocked to see the Phillie Phanatic baseball mascot to be his first glimpse at his wedding day
That is, it is not the bride!
A very emotional groom was in for quite a surprise when he saw the Phillie Phanatic, the furry green mascot of the Philadelphia Phillies baseball team during his first look with his bride-to-be on their wedding day.
On Oct. 7, a florist, bus stops of the Series are shared, the hilarious 40-second video clip is with two of her clients on to Facebook, where it has since gone viral, with more than 5,000 views. The must-see of the pictures, the public, the groom, is wearing a blindfold, wiping the tears away as he prepares for his wife-to-be on their big day.
THE BRIDE AND GROOM WILL REQUEST CAKE SHAPED TO LOOK LIKE A LIFE-SIZED DEER,
Little did the man in the eye, but for him it was not his partner, but instead, the larger-than-life-Phillie Phanatic mascot-which is the right way, and to celebrate the occasion with a veil.
Following the instructions of the person in the background, the groom removed the blindfold and was shocked to see that the beast is not his bride to be.
CLICK HERE TO SUBSCRIBE TO OUR LIFESTYLE NEWSLETTER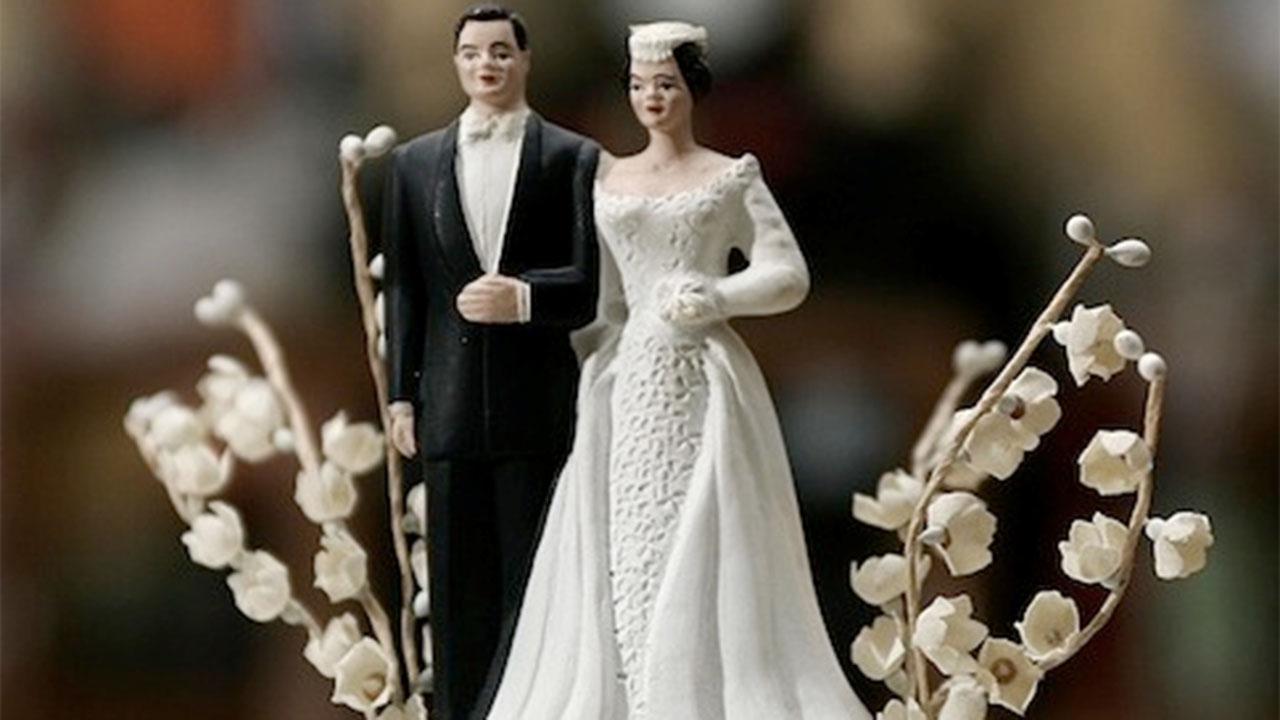 Video
"Just go away!!! the man cried out. "Dude, what's up? My man!! How are you doing, man? What are you doing here?" he laughed, as the bridesmaids giggled in the background.
A little while later, the groom turned around to a real first look at it, the cracks once again as he saw the radiant bride, before she is hugged.
After the fun was over, the couple allegedly went on to say "I do" without a hitch, and are now on their honeymoon in Paris, She told ABC News.
It is not clear at this time whether or not we will find a baseball mascot on them, for a romantic get-away.
CLICK HERE TO VIEW THE FOX NEWS APP