in the vicinity

Video
George Papadopoulos was sentenced to 14 days in jail
The former trump-2016-campaign aide George Papadopoulos was sentenced to 14 days in prison; the former DOJ Prosecutor James Trusty is not responding.
Trump's campaign Advisor George Papadopoulos Friday, was sentenced to 14 days in jail for lying to the FBI during the Special Counsel, Robert Müller the probe in the Russian interference in the election of 2016.
Papadopoulos was sentenced to 13 months supervised release, 200 hours community service and a $9,500 fine. Prior to his conviction, the former adviser said he was "deeply embarrassed and I was ashamed."
"My whole life has been turned upside down, I hope to have a second chance to redeem myself," he said. Miller had the team pushed for a six-month prison sentence, during Papadopoulos' defense requested probation.
Papadopoulos served as a foreign policy adviser to President Trump – 2016-campaign, and was the first to be guilty of, in the Mueller probe. According to the indictment, Papadopoulos a Maltese professor in April 2016, said that Russian officials had "dirt" on Hillary Clinton in the form of "thousands of E-Mails."
He later tries to try his links to the professor and Russian nationals, to set up a meeting between trump and the Russian President Vladimir Putin. He had to lie about these contacts Mueller team of investigators led them to miss a chance conversation with the professor, Joseph Mifsud.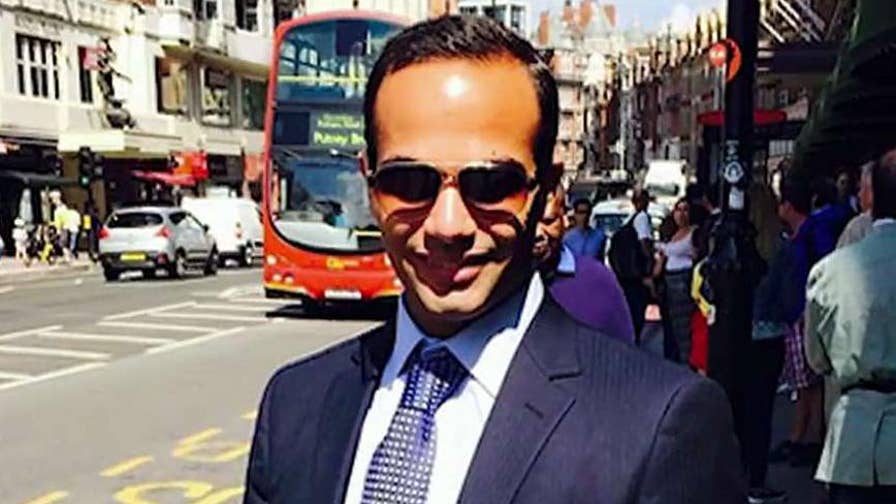 The defense portrayed Papadopoulos as an eager campaign aide that was about his head, and she pushed back on claims by the prosecution that he harmed had the FBI investigation.
"The President of the United States might hinder this investigation, more than George Papadopoulos ever," his lawyer said.
Trump welcomed the relatively short sentence as a "great day for America" and pointed to the cost of Miller's investigation.
14 days for $28 MILLION, $2 MILLION per day, No collusion. A great day for America!
— Donald J. Trump (@realDonaldTrump) 7. September 2018
"14 days for $28 MILLION, $2 MILLION per day, No collusion. A great day for America!" he tweeted.
In delivering his sentence, Federal judge Randolph Moss said he did not "feel that [Papadopoulos] to feel remorse, and not just for getting caught."
Moss also said he thought it was important that his penalty to send the public a message about the seriousness of misleading, and "lying to the FBI, in matters of great importance to the nation."
The Associated Press contributed to this report.
Adam Shaw is a reporter covering the American and European politics for Fox News.. He can be reached.