The Farmer touches goalkeeper Mandanda lost to Olympique Marseille
Steve Mandanda returns finally back with Olympique Marseille. The 32-year-old goalkeeper comes over from the Crystal Palace manager Frank de Boer and signs a three-year contract with his old club.
Mandanda left Marseille in the summer of 2016 for Crystal Palace, but his year in England turned out to be a disappointment. By a severe knee injury was the Frenchman's last season in only nine Premier League duels.
His last official match was on 5 november 2016, in the lost game against Burnley (3-2). Mandanda was also under the bar in the League Cup match with Blackpool in the second round (2-0 win).
Mandanda was already eight years under contract with Marseille before he last year made the switch to England. This was the 24-fold international of France for Le Havre, where he is also the youth continued.
Best goalkeeper
During his time at Marseille was Mandanda four times voted the best goalkeeper in Ligue 1 (2008, 2011, 2015, and 2016). In 2010 he was champion with 'l'TO'.
Mandanda made on 27 may 2008, his debut for the French national team, where he spent the last years as a second goalkeeper to act behind first-choice Hugo Lloris.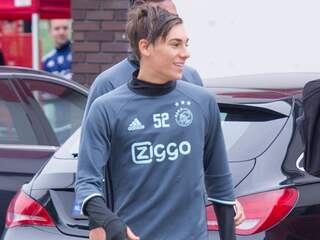 See also:
Transferupdates: Dragi Gudelj leave Ajax behind