The CIA has, this week's files of research into how birds and dolphins in spionagedoeleinden will be released. The service was during the Cold War to study.
The files can be read, how do pigeons have been trained to use a camera on the chest and on the specific areas of the fly, within the framework of the TACANA project. There was also the CIA, and the animals are used to make the packets to be delivered to, for example, doors or window frames.
Among the files is a manual with 75 pages for the use of the birds for espionage. This has to do with how the animals are to be cared for, and how a laser can be used to bring the animals to us.
There was also the CIA, the dolphins used for the u-boats of the Soviet Union, to spy on you. The dogs could by some kind of cap on the muzzle of sensors that could be heard from where the u-boats were able to transport and place. Also, the animals with a camera, to get the ships to shoot at support.
The information service will add to the range of publications to ensure that none of the surveyed techniques is actually used.
A neuskap for the dolphins, to the loads and sensors to be fixed (Photo: CIA)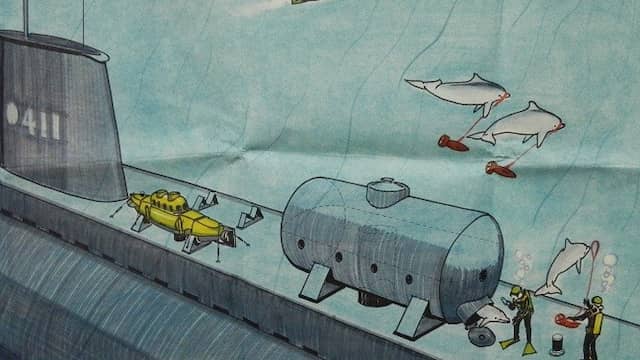 A concept drawing is from the dolphins, as a means of transportation of specific cargoes (Photo: CIA)
Newsletter
Each and every morning to know what is at night you have missed it? Around midday an update on the most important piece of news? Subscribe to our daily newsletter.