in the vicinityVideoJoe Concha: Democrat leadership knows that the effects of the implementation of impeachment procedures
The Americans don't have to go the appetite for the legislators in the impeachment road, media reporter Joe Concha 2020 Democrats argued are looking for accountability, according to the Miller report.
As the gap between Democrats rally for and against the introduction of impeachment proceedings against President Trump, media reporter Joe Concha, argued do not know the party leadership that the consequences of the American people would be desirable.
House Speaker Nancy Pelosi clearly impeachment proceedings denounced on Monday, distancing themselves from people like Rep. Alexandria Ocasio-Cortez, Sen. Elizabeth Warren and Sen. Kamala Harris, who all expressed their support for the move. Referencing former President Bill Clinton's impeachment proceedings, Concha asserted his belief that-should Trump the same thing happen to him a sympathetic figure and cast vengeful light would be on the democratic party.
"Nancy Pelosi has seen this, and she knows the consequences for the party that tried to carry it out," Concha said in an appearance on the "Fox & Friends" on Tuesday morning.
PELOSI FACES OF THE MOUNTING TRUMP IMPEACHMENT PRESSURE FROM THE RANKS TO THE MÜLLER-REPORT
Video
"It went, in principle, continue to the half of the American people, as a limp attempt to soft coup to remove a President that you know, you don't have the votes for the Senate," he said.
In addition, those who voted for the Democrats in November, wants to see you "solve problems, not go this way," and that the American people "no appetite" Concha says.
On Monday, Democrat leader of the impeachment decided against the introduction of proceedings against the President after a party meeting.
CLICK HERE TO DOWNLOAD THE FOX NEWS APP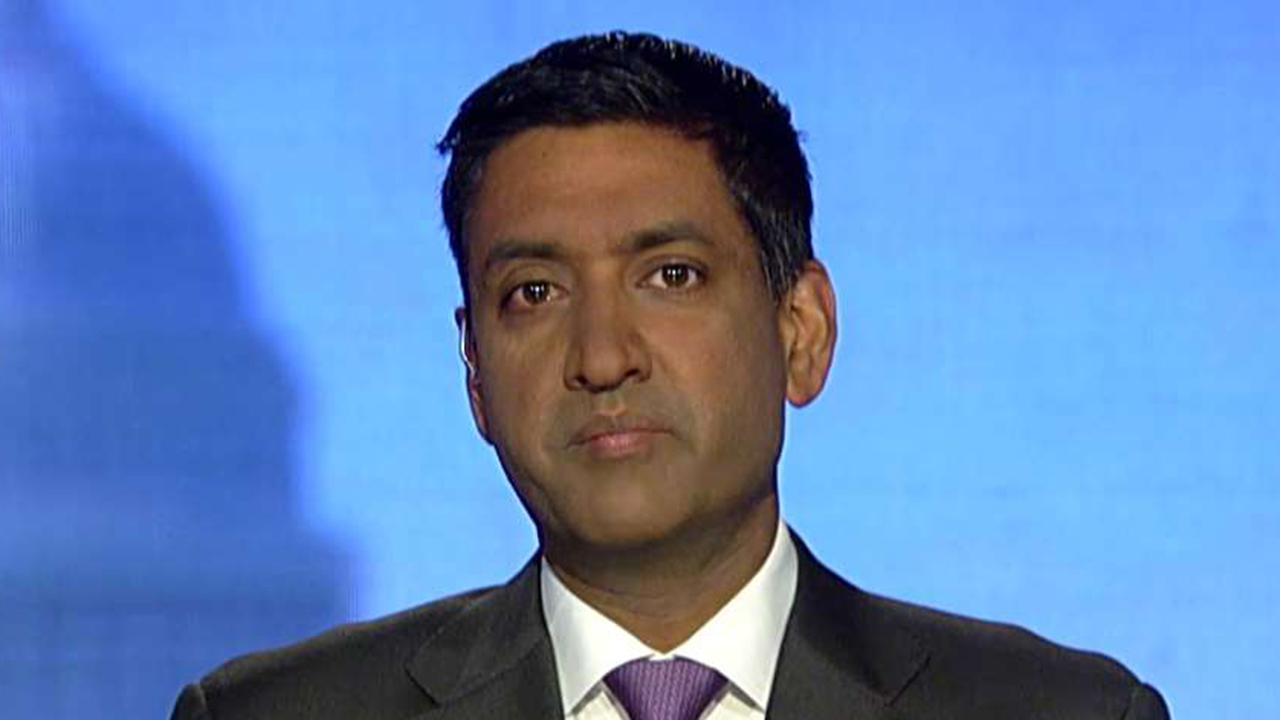 Video
Pelosi and her leadership team were clear that there were no immediate plans to move forward with the indictment, Fox News was told. Good sources, said to have been placed, it is a temperament was full 87-minute call in which more than 170 Democrat members, including the House Intelligence Committee Chair Adam Schiff and the house Oversight Committee Chair Elijah Cummings.
"We have to save our democracy," Pelosi said, according to the sources. "It's not about Democrats or Republicans. It goes to the rescue of our democracy. If it is, what we need to do in order to honor our responsibility to the Constitution – if this is the place the facts that carry us, the place we have to go."
Pelosi claimed that further inquiries were necessary: "We don't have to go in order to obtain the indictment, the facts, the presentation of the facts."
Fox News Gregg Re contributed to this report.